An adorable and fun project suitable for beginners!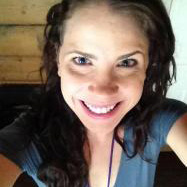 Katie Arnold
When new babies come around, we know it is common to break out your yarn and crochet hook and make some adorable booties. Now, we are not going to stop you as we love making them too, but we will tell you that it is okay to think outside the box especially for those summer babies!
This tutorial for summer sandals for baby from WoolyWondersCrochet is exactly what we are talking about! These sandals are so sweet and will look adorable on that little baby's feet this summer while hanging out at the beach, park, or just hanging in the backyard.
This project is definitely suitable for beginners so please do not be scared away just because you may be new to crochet.
When you are done, be sure to share your baby sandals with us; we can not wait to see what you made!