These are perfect for the little ones who don't want to stay up late for the fireworks!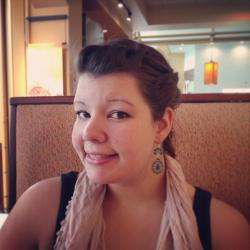 Jessica Griggs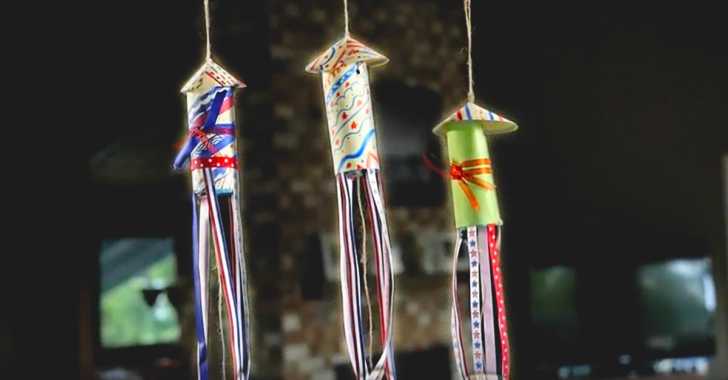 These pop rockets are simple, festive, and most importantly – safe!! (Although they are a little messy). All you need are some toilet paper rolls, patriotic paper, and a few other other household items, and you're on your way to a fun new tradition with the family. These are perfect if you have little ones who either don't want to stay up late for the fireworks show, or are afraid of the loud noises and smelly smoke. Watch the easy to follow tutorial below, and scroll down for the full written instructions!
Want more patriotic kids crafts? Check out this fun paper lantern garland!
Supplies:
– Toilet paper roll tubes
– Festive construction paper
– Ribbon
– Tissue paper
– Card stock
– Twine
– Wooden beads
– Tape
– Glue
– Scissors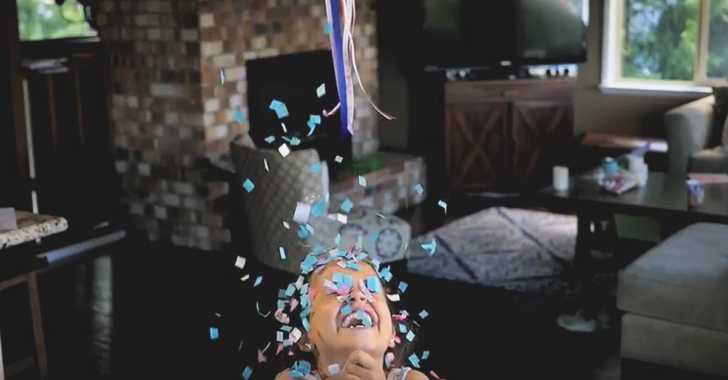 Directions:
Trace the bottom of the toilet paper tube on the card stock and cut it out.
Glue to a small square of tissue paper that is slightly larger than the opening of the toilet paper roll.
Once that is dry, poke a hole through the card stock and tissue paper, and thread about an arms length of twine through, with a bead tied to a knot at the end. Make sure the bead knot is on the card stock side, not the tissue paper side.
Secure the tissue square & card stock to the toilet paper roll with glue.
Glue or tape ribbon streamers around the tube.
Cover the toilet paper roll with construction paper, secure with tape or glue.
Cut up tissue paper to make confetti, fill the roll 1/2 – 3/4 full.
To make the top, cut out a a circle from construction paper, roughly 3.5 inches in diameter. Cut a slit from the outside to the center of the circle, overlap the edges to form a cone. Tape in place.
To assemble and hang, poke two holes across from each other, thread twine through both holes, bringing both end back together to form a triangle.
Thread both ends through s small wooden bead, and then through the circle top, tying a knot to secure everything in place.
Make a loop for easy hanging.
Optional: add a "pull here" tab to the end of the twine hanging from the bottom of the rocket.
Hang up around the house for decor, and then gather the kids to pull the string and Pop out the confetti!