This everyday dish is now worth some change!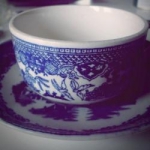 Rose Heichelbech
If you recall these fun dishes fondly then you are not alone. CorningWare was once an everyday staple for many families and is now a pretty hot collectible item of kitchen ware. And, recently vintage CorningWare has had quite the uptick in popularity (and price) thanks to a wave of nostalgia for the quirky designs that so many of us remember from childhood and beyond.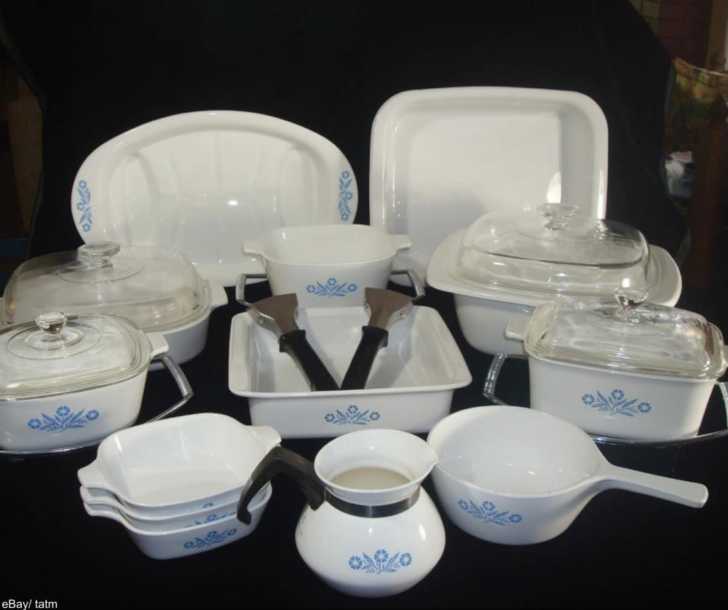 CorningWare Takes the Country by Storm
The opaque dishes with cute designs on the sides were first made in Corning, New York, in the 1950s – a true post-war invention for the modern housewife. The special material, Pyroceram, could withstand temperature changes while providing attractive designs. The technology was created during World War II and once the war was over, like so many other inventions, they became home goods for the masses. And there are quite durable as true fans can tell you: one set can last a cook decades!
The fun dishes were made to go from oven to table with ease, and a wide variety of accessory pieces (like coffee pots, mugs, serving dishes, and other goodies) made sure that one's entire table could look festive and inviting in coordinating fashion. By the 1960s it seemed like everyone had at least one piece of CorningWare, if not multiple pieces! You can discover some of moat attractive pieces of 1960s CorningWare here.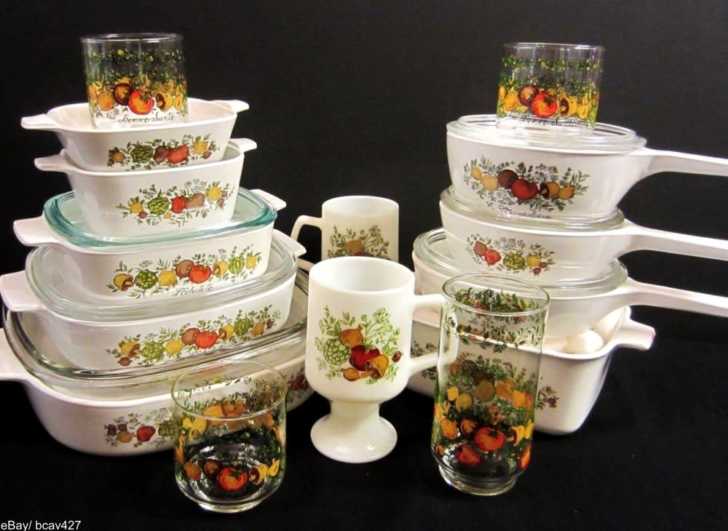 In the 1970s, the designs took on a life of their own with flower power, veggies, earth tones, and animals imbuing the line with an overall rustic quality. There was even a series CorningWare piggy banks! With such a long running track record of success it's no wonder that so many people today find them to be a familiar tough of home, a relic that instantly conveys comfort and good home cooking.
What Are They Worth?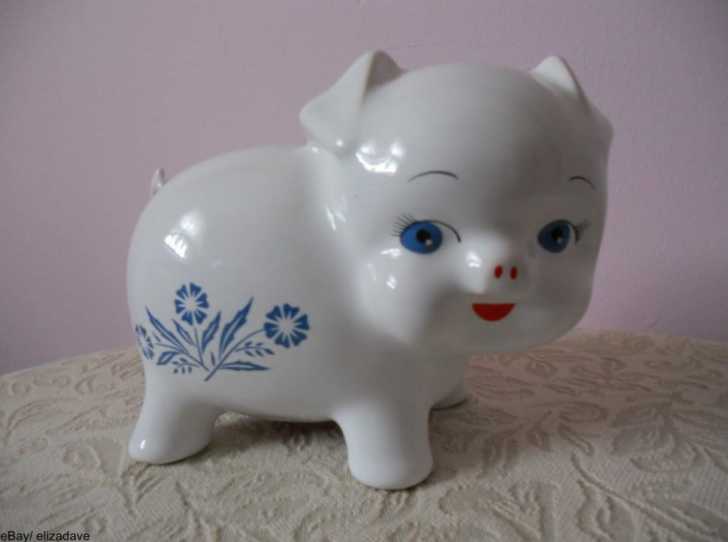 The most valuable designs today are the limited run pieces (like the majestic Black Eagle and the sparse Blue Wheat designs). Once very affordable, these humble casserole dishes can now sell for up to $400! Though a few years there was a piece of Corning Ware which sold on eBay for a staggering $7,000!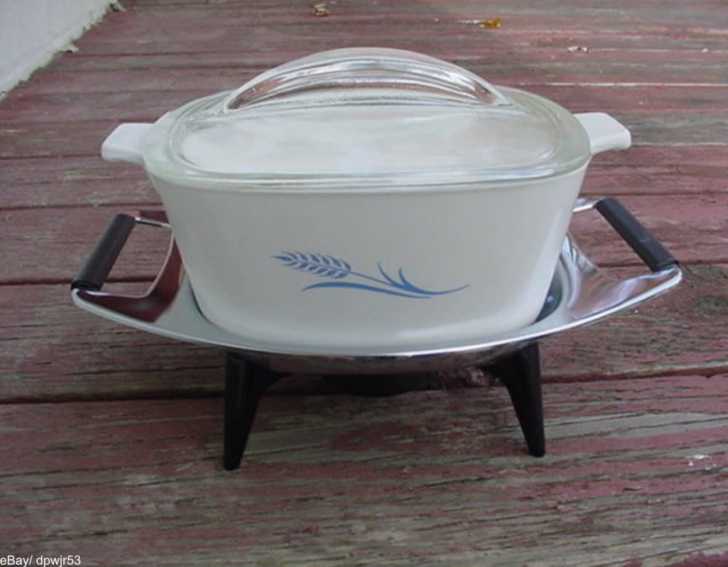 Even the smokey brown glass Corning Visions line has been been making a comeback, despite the very different style (the '80s appeal on these pieces is undeniable).
Modern CorningWare
The celebrated Blue Cornflower was recently re-released in honor of the brand's 60th anniversary.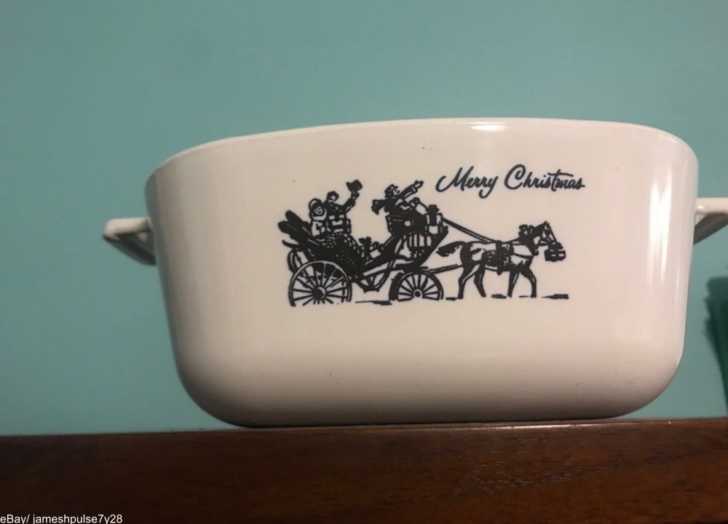 We feel it should also be noted that modern CorningWare pieces in classic patterns can also still be had brand new, many for less than $50, in case you can't afford to get into an expensive bidding war just at the moment. Who knew that these once very average pieces of cookware would now be worth so much? What goes around comes around we guess!