With a bunch of different colors, you can have a whole bouquet of candy dishes!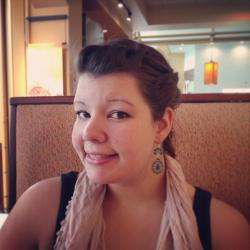 Jessica Griggs
How cute are these lil' guys? This easy craft comes together quickly after the coffee filters dry. I suggest adding more color than you think you'll need, as you can see from the video, the colors dried very light. The next time I make these bowls, I'll be doubling the color, and cutting back on the water. With a bunch of different colors, you can have a whole bouquet of candy dishes! These would make the perfect graduation party decor. Don't have any parties planned on the horizon? That's ok! No one needs an excuse to make cute, disposable candy dishes. Go ahead, celebrate you; we all know you deserve it. Check out the easy to follow video below, and see the full instructions beneath the video. Happy crafting!
Need more insta-spruce party decor? These fabric lanterns are just what you've been looking for.
Supplies:
– Green, yellow, blue food coloring
-Wide, shallow bowl
-Coffee filters
-Paper cups and bowls
-Scissors
-Washi tape
Directions:
Place a few drops of food coloring in a shallow bowl of water.
Dip just the edges of a stack of 3-5 coffee filters in the water. Repeat with different colors.
Dye a few filters completely green for the leaves.
Set filters aside and let dry completely, stacked upside down.
While the filters dry, cover a few paper bowls with washi tape.
Once the filters are dry, measure and cut out a circle the size of the paper cup in the center of the filter.
Fold the filter in half three times to form a cone, and cut a petal shape from the ends.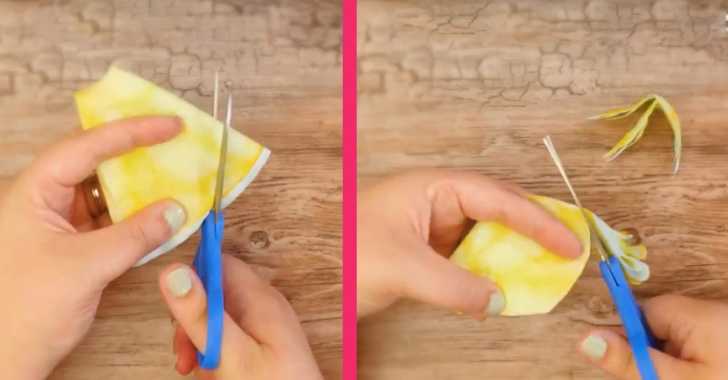 Unfold the filter to reveal a flower shape.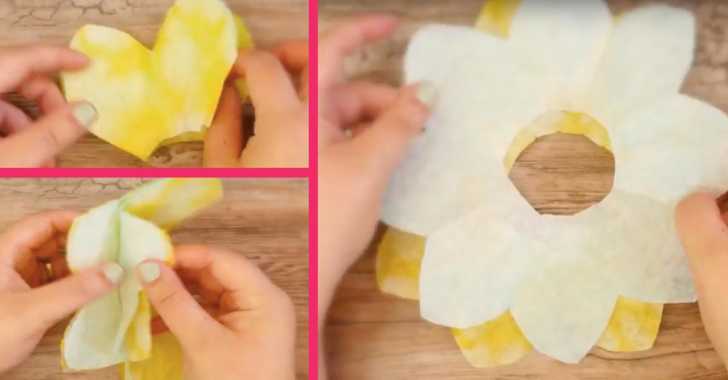 Repeat the cutting process for the other colored filters, varying the petal shape, and creating a more pointed shape for the green filters (for the leaves).
Layer 2-3 filters on top of each other, with green on the bottom. Rotate the filters so the petals don't perfectly align.
Slip the filters over a plain paper bowl, and then put that bowl (with filters attached) into a washi tape decorated bowl.
Fill with candy or snacks for a festive spring or summer BBQ or party!