Here are the best and easiest ways I've found to clean up some of the most used, (and least cleaned) items in my kitchen.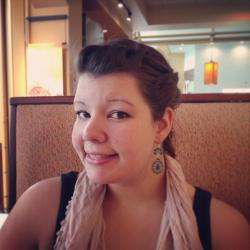 Jessica Griggs
I love cooking and experimenting with different recipes, drinks, and desserts. I don't love cleaning up afterwards. I try to avoid clean up at all costs, claiming that the cook shouldn't have to clean up. This tactic, however, only works so many times on my husband. Eventually I need to step in, roll up my sleeves and get to work! Here are the best and easiest ways I've found to clean up some of the most used, (and least cleaned) items in my kitchen.
Drip Coffee Maker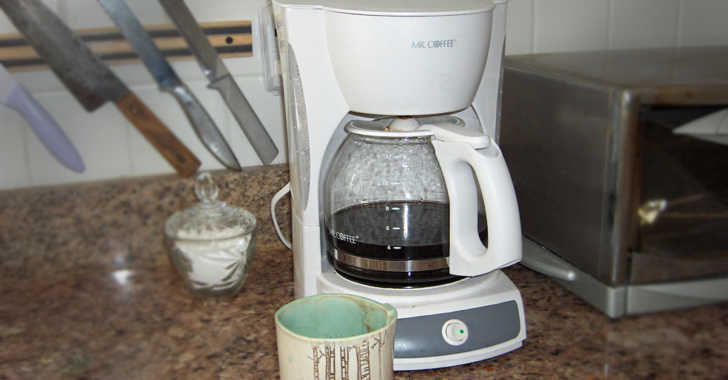 Supplies: Water, Vinegar, Baking Soda, Cloth
Step 1: Mix 2 cups of water with one cup of vinegar, and pour it in the top where you'd usually pour water for coffee.
Step 2: Let it sit for about 5 minutes, and then "brew" the vinegar water and let it run through a cycle. When it's all done, turn off the coffee maker and let everything sit and cool completely.
Step 3: Depending on how grossed out you are with the brown water sitting in your carafe, you may want to repeat the cycle 2-3 more times, until the water is clear.
Step 4: Once everything is cooled down, take out any removable parts and scrub with hot water and baking soda. If there is stain buildup on your carafe, rinse that out with baking soda as well.
Step 5: Repeat every 2-4 weeks for a clean coffee maker that produces great tasting coffee!
Side note: Don't worry about vinegar smell or taste in your coffee. The water/vinegar mix actually neutralizes the stale coffee smell.
Microwave Steam Clean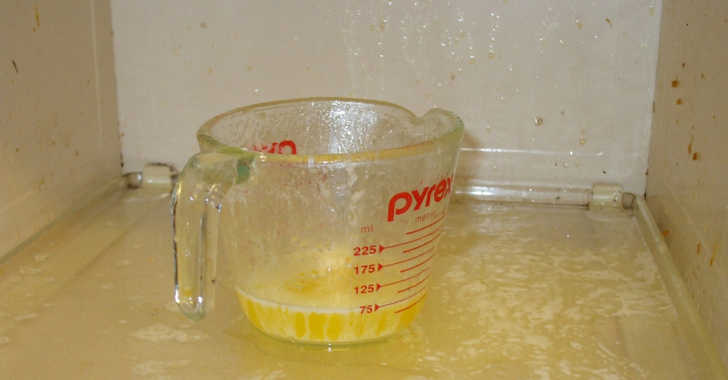 Supplies: A microwavable bowl, toothpick, sponge, vinegar, water, a drop of lemon essential oil (optional)
Step 1: Fill the microwavable bowl with 2 cups of water and 2 tablespoons of vinegar. Add a drop of essential oil if you want to mask the vinegar smell.
Step 2: Drop a toothpick into the bowl to help keep water from boiling over the edges.
Step 3: Microwave on high for 5 minutes. After the timer goes off, let it sit for another 2-3 minutes for the steam to work it's magic!
Step 4: **carefully** take the bowl out, it will be hot. Remove the turning tray and wash it in the sink.
Step 5: Wipe everything down with your sponge, the dried in food stains will come right off!
Cutting Board Spa Treatment
Supplies: Bench scraper, lemon, coarse salt, baking soda.
Step 1: Sprinkle coarse salt over cutting board.
Step 2: Cut lemon in half, use lemon one half like a sponge to scrub salt into cutting board.
Step 3: Sprinkle baking soda over board.
Step 4: Use the other half of the lemon to scrub baking soda into the cutting board.
Step 5: Let it sit for 5 minutes, then scrape of dirty liquid into garbage using a bench scraper.
Step 6: Give a final rinse with a clean wet sponge.
What's your favorite kitchen cleaning tip? Let us know in the comments!