This traditional quilt gets a whole new look with precuts to make your quilting life easier!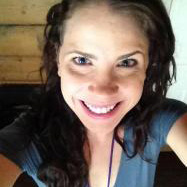 Katie Arnold
As the weather warms up, the quilting definitely does not stop around here but the colors and the vibe of our quilts shift to a more spring and summer time feeling. Now do not get us wrong, we are not complaining and needless to say, when we found this Prairie Flower Quilt tutorial from Jenny at the Missouri Star Quilt Company, we knew it needed to be our next project; no questions asked!
Jenny has a way of taking older, more traditional quilts like the Prairie Flower and turning it into an easy, fun, but still beautiful and classic quilt with precut layer cakes and charm packs.
We just know you are going to love making this project and enjoy that warm-weather feeling all year-round! When you are done, be sure to take a few pictures and share them with us; we want to see!