Spice up any outfit with this beautiful, easy-to-make City Life Necklace!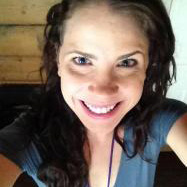 Katie Arnold
Regardless of the season, you can always find me in some kind of scarf. When I am at the office, my scarf serves not only as a fashionable accessory, but it is also another layer to keep me warm in the coldest office on the planet (whether or not that is the case, it feels like it, so just trust me on this one). With that said, I am constantly on the hunt for new, gorgeous scarves to add to my collection!
This easy to make City Life Necklace is the perfect accessory to spice up any outfit! Maggie from Maggie's Crochet takes us through the process step-by-step in this wonderful tutorial. Give it a try, and do not forget to share your photos when you're done!
What are your favorite fashion accessories to crochet? Let us know in the comments!