These are absolutely beautiful!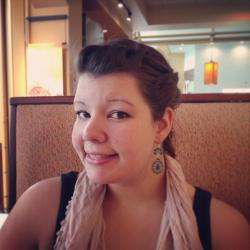 Jessica Griggs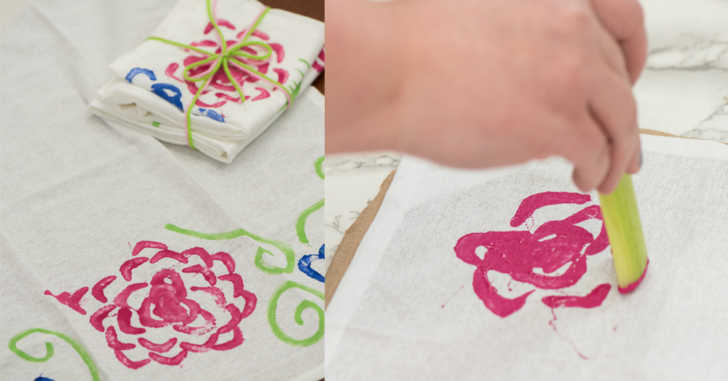 Have you ever seen celery used like this before?! We love it! This project turned out so great, we absolutely love the end result – and we love how easy the process was! Just cut your celery and see how the stalks form a flower shape. Cut off any stalks that feel out of place, and reserve a few of the longer celery pieces to use as stamps to add more petals. Then it's just a matter of stamping in fabric paint and placing on your tea towel. Use the single celery stalk to fill out the flower with additional petals as you see fit. Of course, this method will work on anything – t-shirt, onesie, etc., we just love decorating tea towels. Aren't these the perfect spring accessory for the kitchen?
See how easy this project is in the video below, and keep scrolling for the full directions. Don't forget to share photos of your finished towels with us in the comments below!
Supplies:
– White tea towels
– Fabric paint
– Celery
– Small paint brush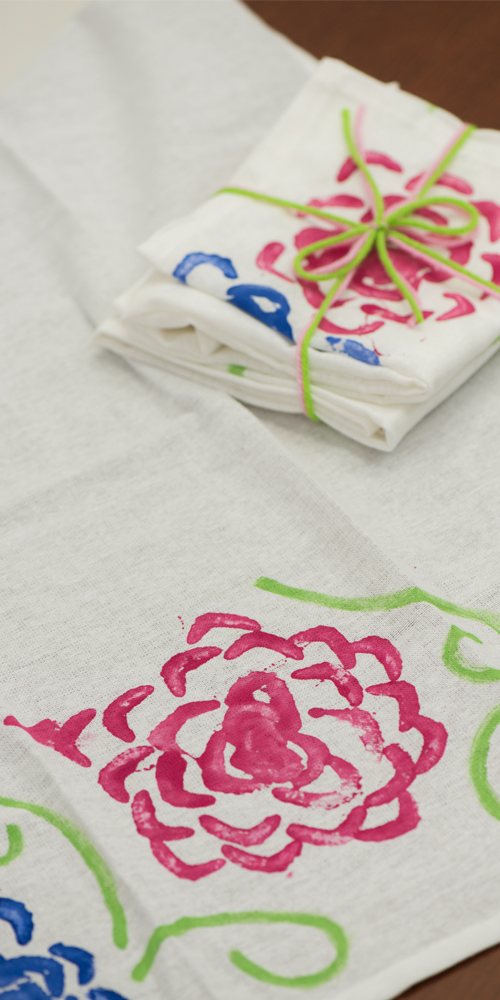 Directions:
1. Spread a white tea towel out on top of cardboard or newspaper to protect the surface from bleed through.
2. Cut celery stalks a few inches from the base. Set one stalk aside, rinse the rest and keep in fridge to use in your favorite veggie recipe.
3. Pour fabric paint on a plate, and swirl the base of the celery around to coat.
4. Stamp the celery onto the towel to create a flower pattern.
5. If you want a fuller flower look, take the single stalk of celery, dip in the same color paint, and att more petals to the design.
6. Paint on leaves, add a fun and unique design.