Give your old CDs new life with this adorable craft!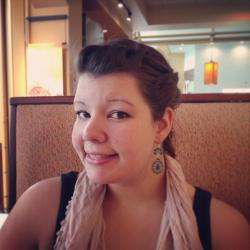 Jessica Griggs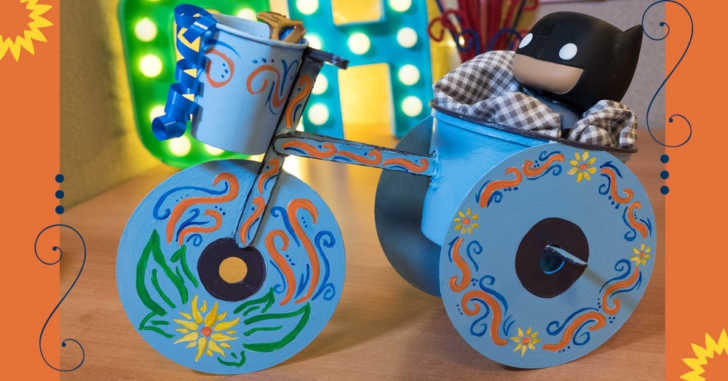 CDs: we all have 'em stacked up somewhere, just collecting dust. Why not give them an exciting new life as a mini bike? In this DIY tutorial, we learn how to transform three CDs, a cottage cheese tub, and some popsicle sticks into a fun decoration fit for any room in the house! You could even use this as a planter for some succulents or a another small plant if you weighted down the front wheel a bit. Go ahead and give this craft a try, and share a photo of the results in the comments below!
Have even more CDs to get rid of? Check out this clever craft idea!
Supplies:
– 3 CDs
– Dixie cup (for front basket)
– Cottage cheese tub (for seat)
– Popsicle sticks
– Craft paint (or spray paint)
– Hot glue
– X-acto knife
Directions:
1. Paint the individual parts, and let dry.
2. To assemble the bike: first cut an X in the upper center of the front side of the tub, and two Xs on the sides of the tub. Glue two popsicle sticks together and thread through the holes on the sides. Secure with more glue. Poke two popsicle sticks partially through the X on the front of the tub and secure with glue. The front popsicle sticks should open up, like a "V." (This is the "body" of the bike).
3. Cut the ends off of three popsicle sticks. Cut one of these popsicle sticks in half, and sandwich it between the other two. Secure with glue. Open the two popsicle sticks attached to the front of the bike, and place the 3 cut and glued popsicle sticks (vertically) in between. Secure with hot glue. Glue another popsicle stick horizontally across the top of the two vertical sticks for the handlebar. See image below for more detail: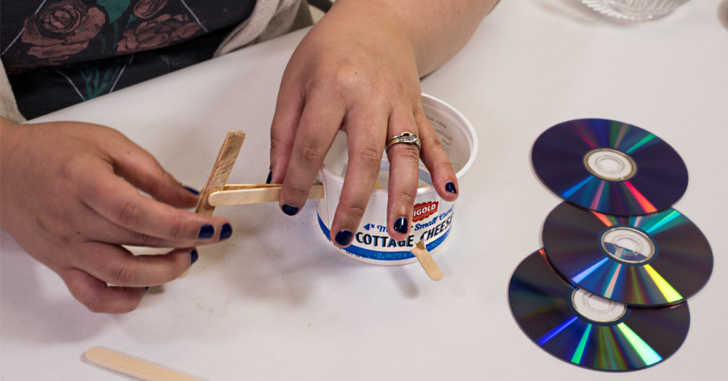 4. To add the wheels: Put a CD on both of the popsicle sticks sticking out of the sides of the tub, secure with glue. Place the third CD in the open slot of the vertical bar in the body of the bike.
5. Attach the Dixie cup to the handle bars with glue.
6. Put a stuffed toy in the seat, and some flowers in the basket, and use as a festive decoration around the house!