See how this labor of love turned out!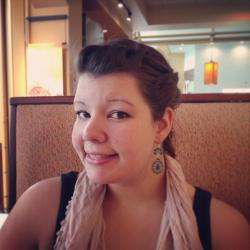 Jessica Griggs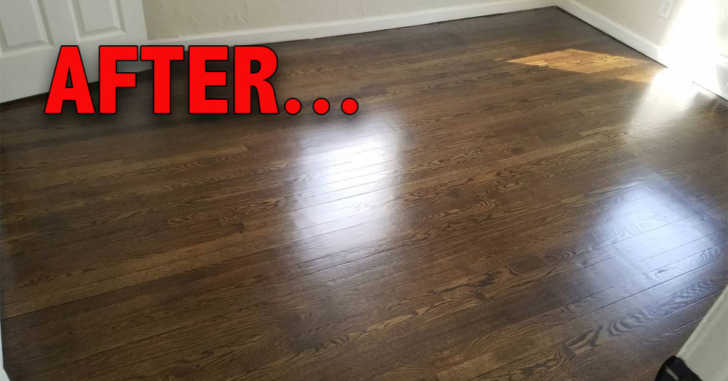 This home renovation is so inspiring! This family bought a house that had been carpeted in the worst way possible – by gluing and stapling carpet to cover up hardwood floors. It was quite a labor of love to rip up the carpets, sand off the glue, remove the staples by hand, and that's just to get the floor into a place where they can fix the wood and stain!
Clearly, it was well worth the effort. As you can see, the floors turned out amazing! In the post below we'll see a step-by-step tutorial with progress shots along the way.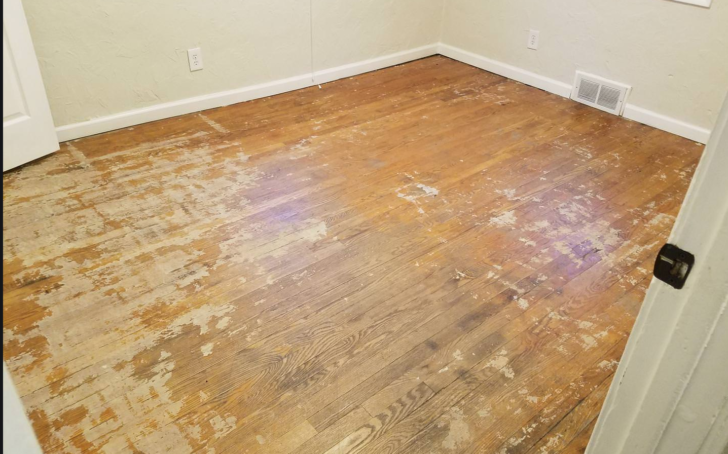 Here's a photo once all of the carpet, glue, and staples have been removed. Next steps are to sand and apply wood putty to fix up the cracks. Once the floors are sanded and even, it's time to stain! I love the dark stain that was applied to this floor. Finally, a few coats of polyurethane and plenty of time to dry.
Now, imagine doing this to your whole house! That's exactly what this guy did in the tutorial below. Get inspired to work on your house this weekend by watching the amazing transformation in the tutorial below! Have you ever restored hardwood floors? We'd love to see your photos in the comments below!
Tore up my carpet and refinished the hardwood floors underneath