This is so much easier than I thought it would be!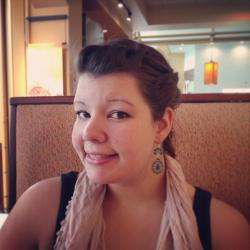 Jessica Griggs
This is such a cute idea, not to mention a great excuse to chow down on your favorite candy! Turn any of your favorite candy bags or pouches into these adorable (and durable) zipper pouches. All you need is the candy bag, a zipper, and some heat transfer vinyl! In this video tutorial, we see how it all comes together. Watch and sew along with us!
Laura from Sew Very Easy walks us through every step of the way. The key to these bags is the heat transfer vinyl. You'll see how you basically make fabric out of the bags and securing it with the vinyl and a medium heat, dry iron.
In the video below, Laura uses two medium-sized bags, but of course, you can make it out of whatever you want! I've seen purses made out of Capri Sun packs all sewn together. The sky really is the limit with these fun projects!