This is such a fun little project!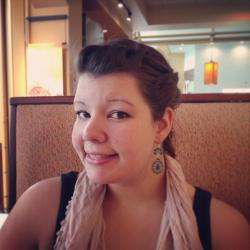 Jessica Griggs
Jenny from the Missouri Star Quilt Company is back again with this super fun little project that you can whip up in no time! Have you ever seen these little zipper pouches made from candy bags? I've seen a few around and always wanted to know how to make one for myself – and now there is an awesome tutorial for it!
Follow along with Jenny as she walks us through every step of the way. What will you use your candy zipper pouch for? Let us know in the comments below!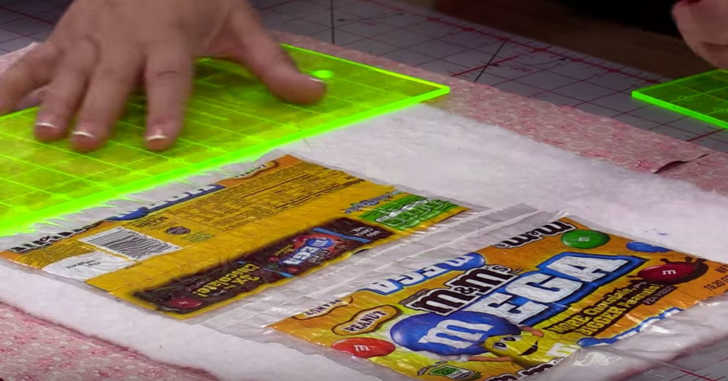 The first step for this project is to find whatever size candy bag you want for your pouch and empty it by any means necessary – either by dumping it in a bowl, or eating it – there's no judgement here!
Once you have your empty bag, you'll flatten it and cut off all 4 sides to square it up. You'll have two separate pieces that will make up the front and the back. The key to this project is to use some iron-on vinyl that you'll use to basically laminate the candy pouch to make it durable enough to sew. Aside from the vinyl, you'll also need batting, background fabric, and a zipper. Let's see how it all comes together in the video below!