You deserve a few moments to kick back and relax!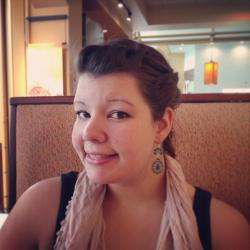 Jessica Griggs
Sometimes it's just plain hard to relax. Whether you're stressed about missing a big deadline at work, dealing with an illness, have a house full of screaming kids, or anything in between, life gets crazy and we tend to get caught up in those stressful moments and live there. For those of us who seem to live in a constant state of stress and anxiety, it's important to be able to take a few minutes and find some space to breathe deeply and reenergize.
Stress takes quite a toll on the body – headaches, muscle pain, fatigue, digestion issues, not to mention prolonged stress can lead to depression and even substance abuse. It's so important to find a way to detach for a bit and calm down from the busyness of life. That's exactly what the goal of today's DIY is!
We're going to be making an amazing calming eye pillow. It's quite simple to assemble – even the most novice sewer can accomplish this task (trust me, I'm not a talented seamstress by any stretch of the imagination). You'll need some cheesecloth or muslin for the smaller pouch, and linen or another fabric of choice for the larger pouch. We also added a fun little pom pom trim to the ends, but of course, that's optional!
For the filling, you'll need some dried lavender and dried chamomile. We also added some dried rose buds to the mix, but really any kind of dried flower or herb that you enjoy the smell of will do. You'll also need some rice to fill in the rest of the pouch and give the pillow some weight. Go ahead and watch the video below for the full instructions. This is the perfect way to grab a few minutes for yourself and relax after a long day!