Anyone can make this block!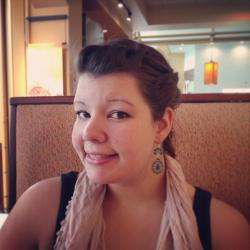 Jessica Griggs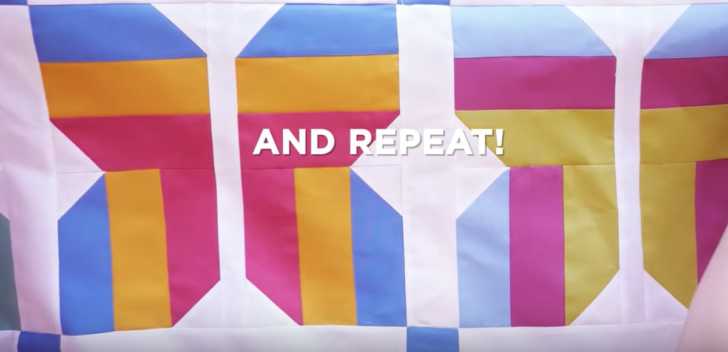 Are you looking for a quick and easy quilt block? We've got just the thing for you! In today's video from the Missouris Star Quilt Company, we get a little snippet of how to make this gorgeous butterfly block!
I just love the bold colors used in this pattern, and I especially love how easy it all comes together. If you're a beginning quilter, or if you know a beginning quilter, this is the perfect project for you! Of course, even if you've been quilting for decades, it's always nice to have an easy project on hand, isn't it?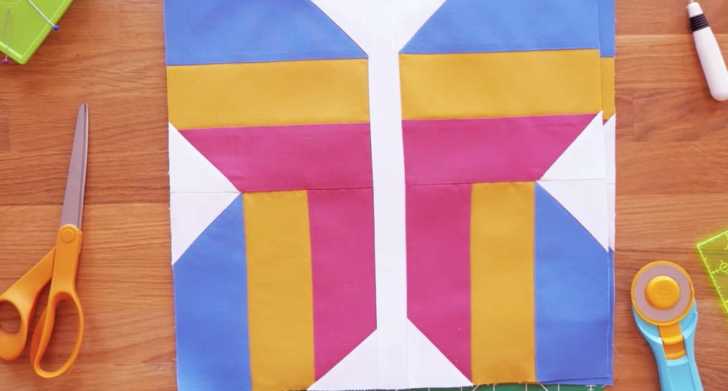 This block is made even easier by using pre-cuts. By using a jelly roll, this quilt block comes together in a matter of minutes! A jelly roll is simply a bundle of pre-cut fabric – into 2 and a half inche strips.
To make this block, first you have to lay out three strips. Sew them together with a quarter seam allowance. Then, cut them in half so you have two squares. Next snow ball the corners with your background fabric and assemble! Go ahead and see how easy it is in the little video below. Happy quilting, friends!