I love the eclectic look of this pattern!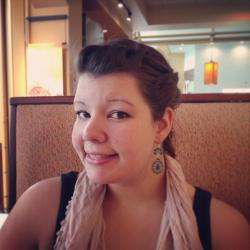 Jessica Griggs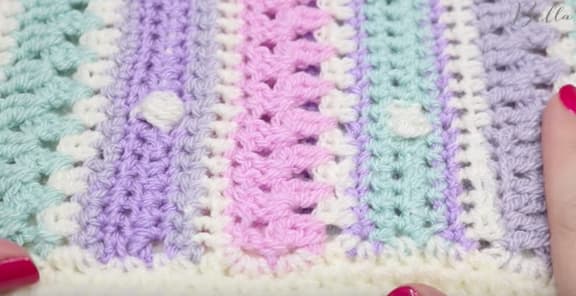 I love everything about this crochet blanket! The eclectic look of the bobble stripe pattern is what first drew me in, but I thought surely it would be too difficult to complete. After watching the video tutorials, I am ready to jump right in and try it! This pattern uses stitches I was familiar with but takes it to the next level. The best part is, once you get the first couple of rows down, it's just a matter of repeating and switching colors.
If you're ready to take your crocheting to the next level, let me suggest this awesome bobble stripe blanket! The tutorial is in two parts, and we have both videos right here for you! Go ahead and get started with the first video, and once you've got the first 5 or so rows, switch on over to the second video. Now for the most difficult decision… what colors will you choose for your bobble stripe blanket?! Make sure to share your photos of the finished blanket with us in the comments below!
See? That wasn't so hard, was it? It's just a mix of single, double, half double, and puff stitch. I love the way these videos pause and let you finish out the row before continuing to the next step. I've never switched colors mid-row in crocheting before but this tutorial made it easy to understand and follow along. Continue the tutorial below!