The end result is stunning!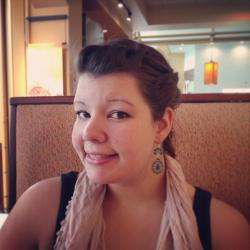 Jessica Griggs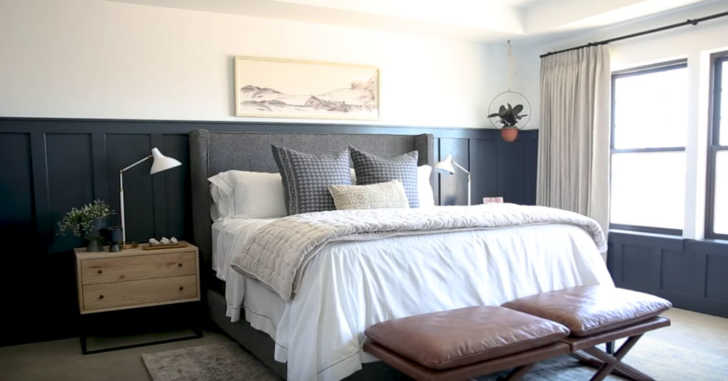 Isn't this transformation absolutely breathtaking? I can hardly believe it's the same room! If you're in the market for a bedroom makeover but don't have a lot of wiggle room in the budget, then this video is for you. Or, maybe you're in a bit of design slump and you need some inspiration. You're in luck because there's plenty to go around!
This bedroom makeover is the perfect combination of contrast, minimalism, and unique design features that really pull everything together. What stands out the most is, of course, the paneling that was added to the walls.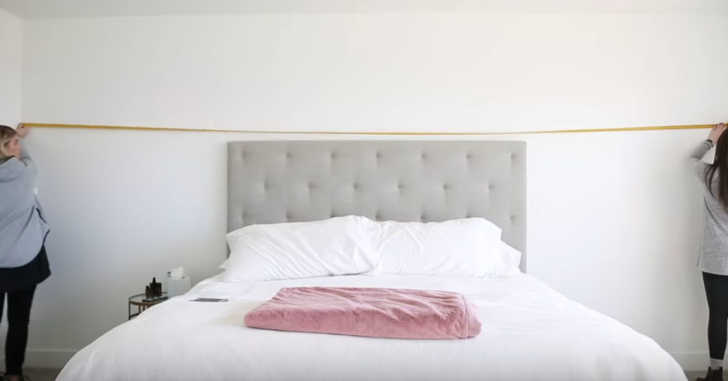 I would never have thought to add paneling and molding to a wall, but I have to admit I love the result! In a surprise design choice, the crew decided to go with a dark headboard. Usually, you'd think of having a light-colored headboard for some contrast, but I actually love the choice to keep it the same color. It makes the whole room look clean and put together.
Go ahead and watch the video below to get some inspirational ideas for your home! There are some awesome tips and tricks from the pros on how to create a clean and functional living space.