So many possibilities, one fun square!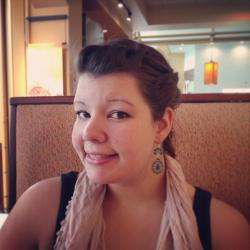 Jessica Griggs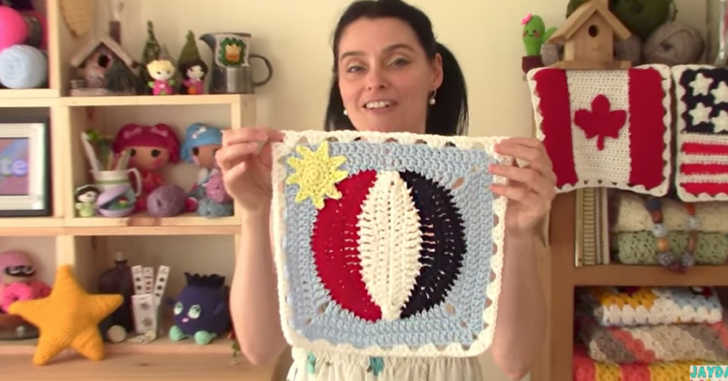 Wow, where has the summer gone? We still have a few weeks left of warm weather, grill outs, swimming parties, and beach vacations, but I know it will all go by so fast! Hold on to a little glimmer of Summer with this awesome beach ball square! No matter what time of year, we're sure this will bring a smile to your face.
This square is part of a larger project that Jayda is working on – a calendar blanket! Each square is 12 in x 12 in, for a finished blanket that measures 3″ x 4″. Of course, you can use this square however you want. I think it would make an adorable pillow, just crochet a square the same size for the back, sew together on three sides and stuff the inside before sewing up the fourth side. Or you could make a fun little baby blanket for a summer baby by just continuing the granny square border on the outside to your desired measurements. So many possibilities, one fun square!