Anyone can make this quilt in an afternoon!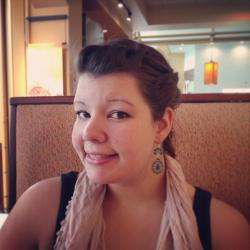 Jessica Griggs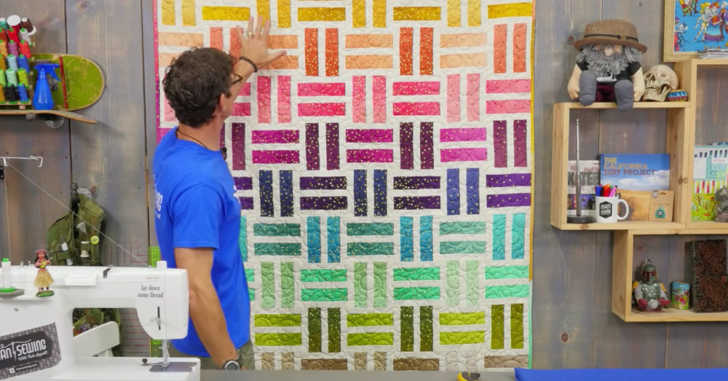 Are you looking for a quick and easy quilting project? We've got just the thing for you! Don't get us wrong – we love working on those challenging and intricate labors of love that take months or even years to complete, but it's nice to have a simple quilt to work on every once in a while!
Plus, this is a great first project if you're just learning how to quilt. By using pre-cuts and easy to sew strip sets, this quilt works up in no time.
Rob from Man Sewing shows us how to lay out the strips and arrange the color, as well as some tips and tricks for sewing the strip sets together. Sometimes it can be a little difficult to sew the long strips of fabric without bunching or breaking the thread, but we learn some great tricks from Rob! First, he suggests keeping the weight of the fabric on the table. So, as you're feeding your strips through the machine, make sure the loose ends are resting on the table as you adjust and line everything up. Next, he suggests having a shorter stitch length. Try a 2.0 instead of a 2.5.
For more tips and to see how this quilt is finished, go ahead and watch the video below!