Do you have everything on this list?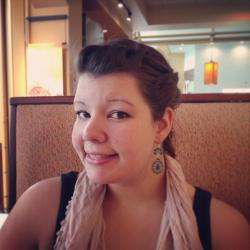 Jessica Griggs
There are a few basic supplies every quilter needs to have on hand. Fabric and thread are among the first to come to mind, but there's so much more! Here is an intro to quilting supplies for all of the newbies out there. This list is by no means exhaustive, and in fact, you may find it's missing something you can't live without. While there are many helpful tools that go above and beyond the basics, this list is an excellent place to start if you're not sure where to begin.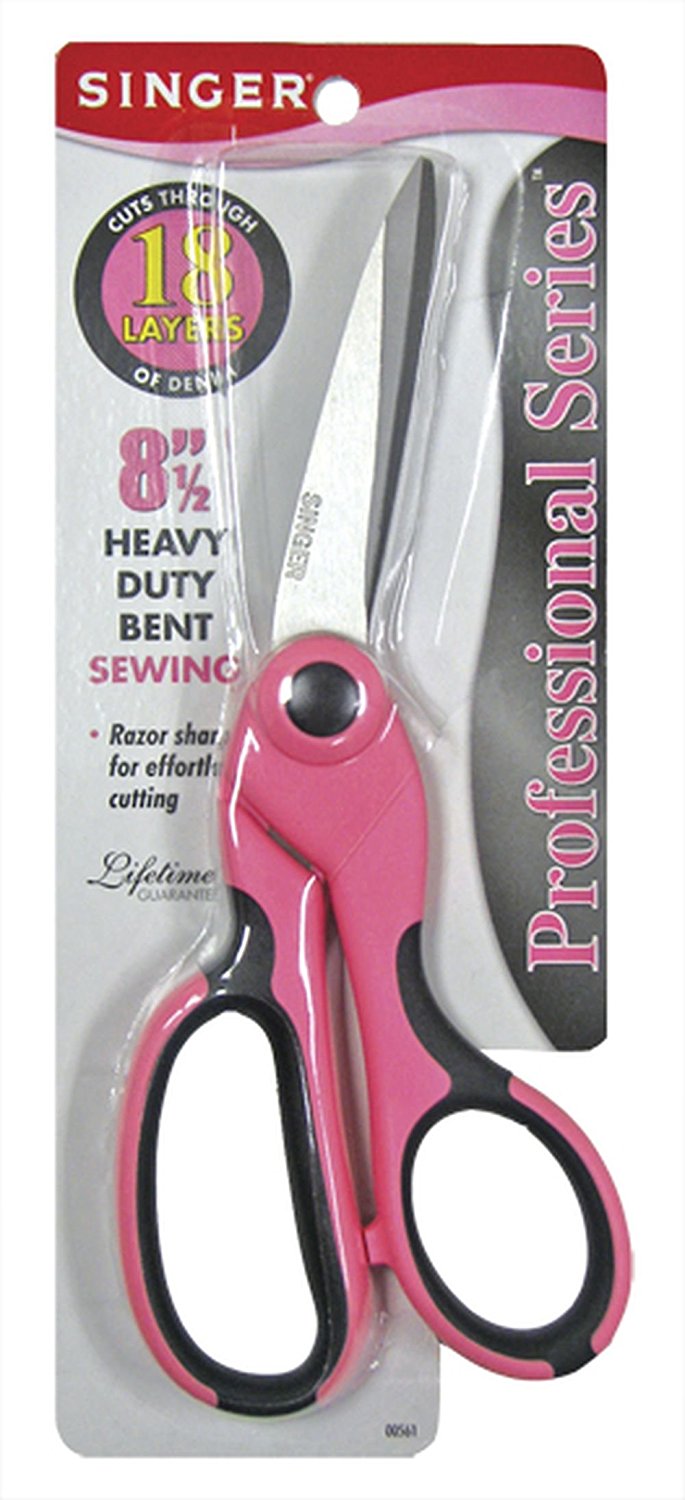 Having scissors you only use for fabric is an absolute must. Just like you would never use your kitchen shears to cut paper, you shouldn't use your fabric scissors on other crafts. Hide these scissors from the family if necessary!
If you don't already have a self healing cutting mat for your other crafts, it's time to invest! These mats will protect all of your surfaces, and make for easy, worry-free cutting. Pro-tip: get the biggest size you have space for. That way you will have plenty of room to spread out your fabric for cutting.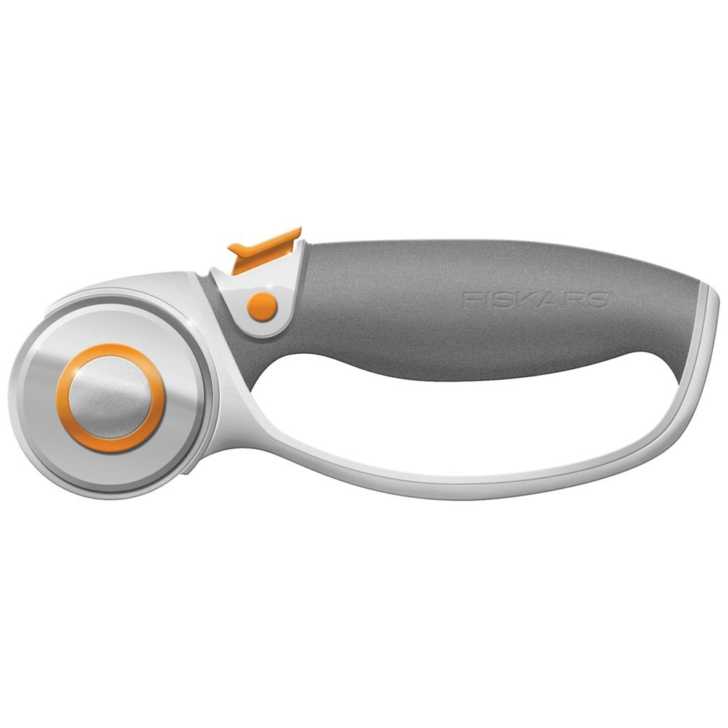 The two most common sizes for rotary cutters are 45 mm and 60 mm. You can try out both sizes at your local quilting shop and see which one feels better for you. These cutters are absolutely vital for cutting large pieces of fabric, so make sure you're comfortable with the size!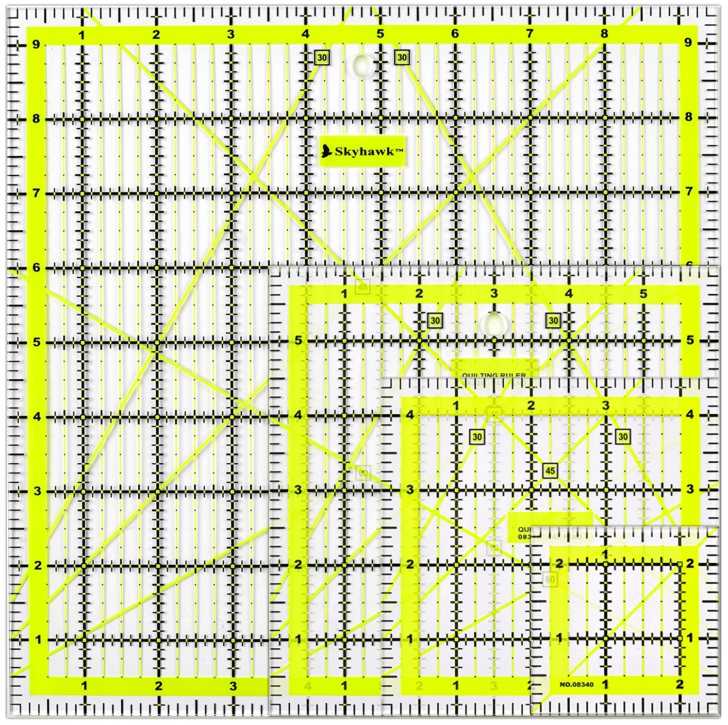 These rulers are so helpful when cutting fabric. You'll definitely want to have a 6″ x 24″ ruler, and 12″ x 8″ for the smaller cuts. Make sure you understand the markings on the ruler to accurately cut your fabrics! We love this Skyhawk Quilter's Ruler Combo because it's easy to read on both light and dark fabric!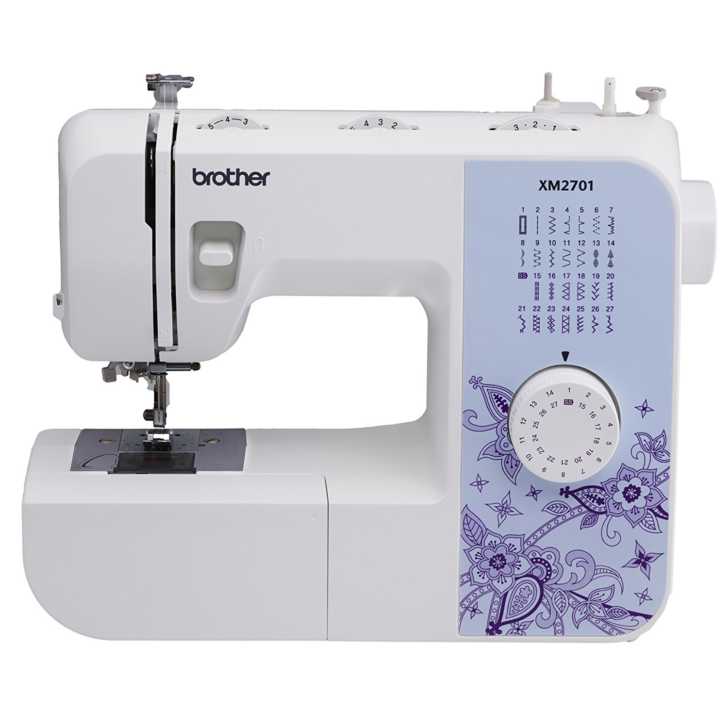 You knew it was coming. A sewing machine is a definite necessity when it comes to quilting. The good thing is you can find a basic machine for under $100! This sewing machine is great for the beginner. It has all the basics, as well as an instructional DVD!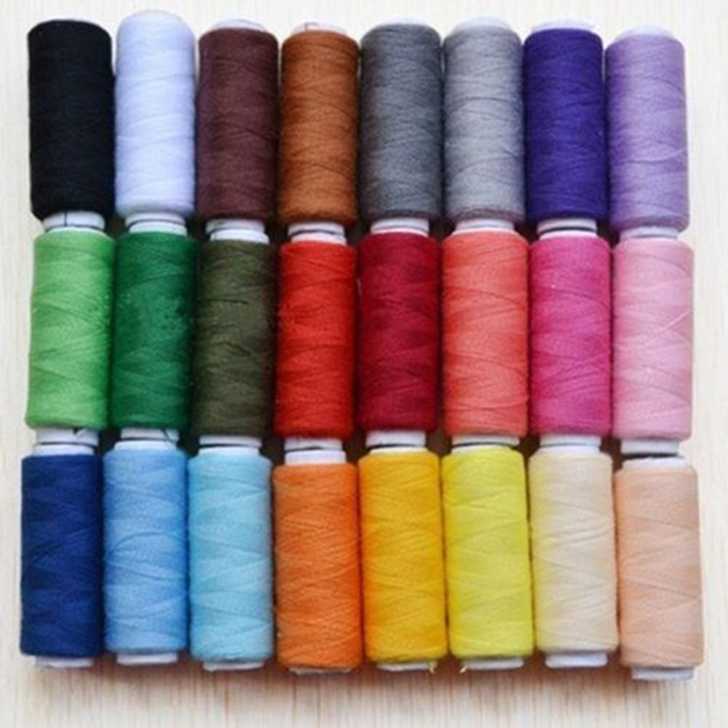 Most quilters sew with 50 weight cotton thread for basic piecing. Take some time to find your prefered thread! You'll be surprised at the difference in the amount of lint produced around the bobbin case by different thread.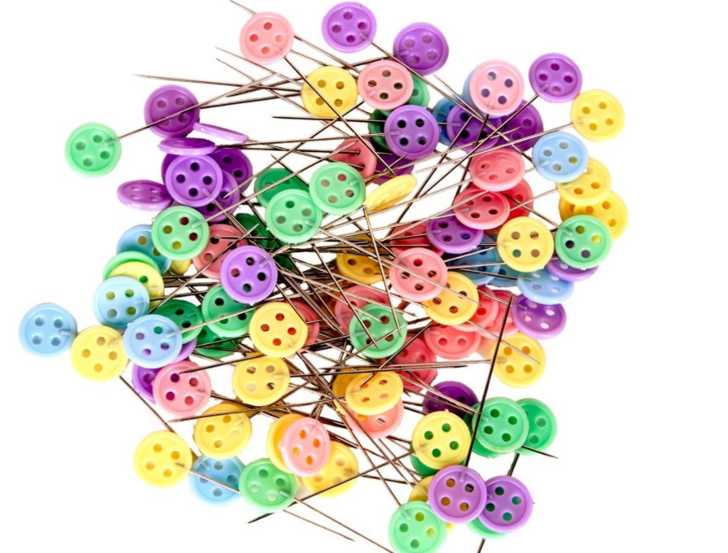 Sharp, sturdy pins are a must! Make sure to get either a pin cushion or a magnetic bowl to store your pins safely.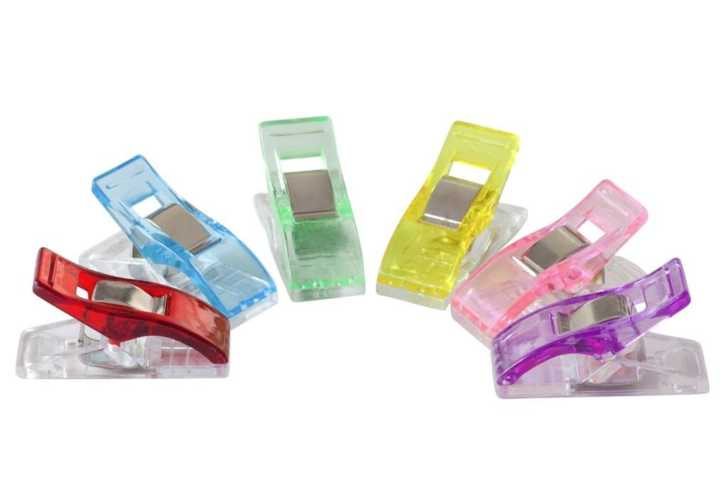 Quilting clips have not been around for very long, but boy are they helpful! These clips really have become an essential when it comes to securing binding and working with several layers of fabric. Plus, if you make bags or other accessories, these clips will be absolute game changers!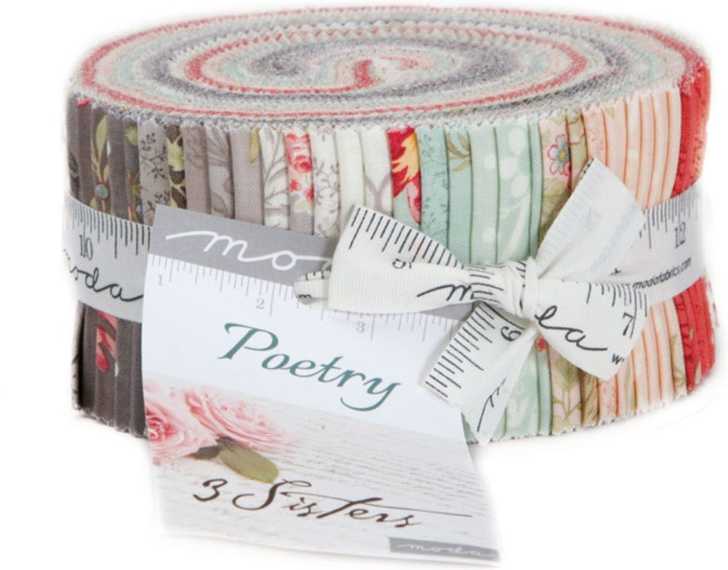 Fabric is by far the most important and most fun to pic out! There are so many options from jelly rolls to fat quarters and by the yard. Go crazy and remember to choose high quality fabric so these labors of love will last for years to come!