It can be SO OVERWHELMING to get the kids excited, or even just ready, for the school year. In times like these, I turn to Pinterest for some last-ditch ideas to create some cool school supplies for the kiddos!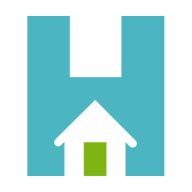 Caitlin Green
3. DIY Glitter Pencils
My daughter's friends are so jealous of these adorable pencils, and they only took me about five minutes to make! These are even a great teacher's gift idea if you're pressed for time.
4. DIY Button Lunch Bags
I get tired of buying those brown paper lunch sacks and I KNOW my kids would rather have something a little more personal and unique. Plus, these are much less wasteful!
Looking for more easy DIYs to get you organized for the school year? Check out this list of even more ideas!