Tired of shopping and only finding rugs that are hundreds and hundreds of dollars? Crochet your own and just let people think you spent hundreds!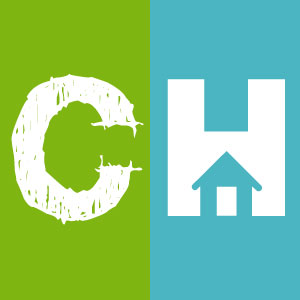 Crafty House
We're all about beautiful, homemade projects, but we especially love the ones that don't look homemade. The projects we love best are the ones people ask us about, wondering where we bought said item and whether or not they can find one for their own homes…the looks on their faces when we explain we made it are priceless!
This stunning rug is one of those projects. We'll tell you right now, the Merino wool roving used in the ExpressionFiberArts video is not cheap, especially that much of it (7.5 pounds!), but the quality is superb and it feels like a dream. If that quality of roving isn't in your budget, you can also find some other, more affordable options online. Really, any roving or bulky yarn is good, since it's the bulk that makes your rug big and soft, so do some research online – keep in mind that you can easily dye any white roving you may find to your preference – and give this project a shot. We promise you the end result is worth it and it far surpasses anything you could find in a store!