I know just where I want to hang mine up!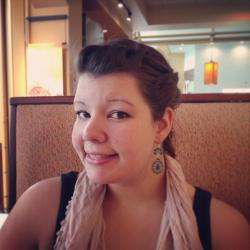 Jessica Griggs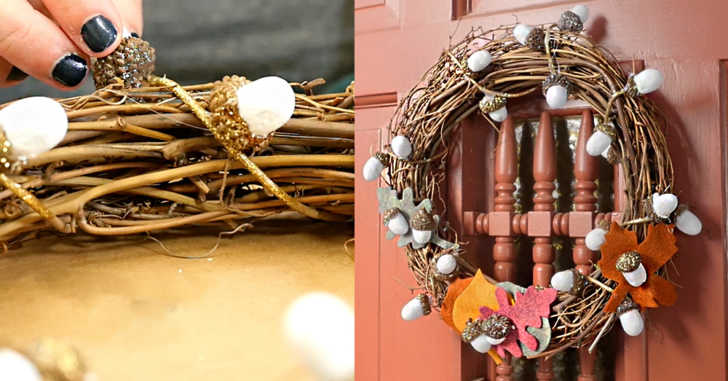 Just in time for the cooler weather, this adorable wreath can be completed in under 30 minutes! I love the pop of silver and gold glitter, it ads a bit of class to this festive decor. For those of you who have nightmares about working with glitter and getting it all over the house and picking it out of your hair for the next 2 weeks… never fear! We used glitter paint. If you don't want to purchase glitter paint, you can definitely just coat the tops of the acorns with glue and sprinkle loose glitter on top. I suggest painting the acorns in sections – start with the bottoms of 25 or so, and paint them all white. By the time you paint the last one, the first one will be dry enough to paint a second coat on, if necessary. Repeat for the second coat and then add a layer of glitter paint on the acorn tops, and you're good to go! See what we did in the video below, and feel free to customize your own wreath. Share photos of your project in the comments below!
Supplies:
– Fake acorns
– Glitter paint
– Grape vine wreath
– Hot glue
– Felt & stencils
Directions:
1. Paint the base of each acorn white, and the lids assorted glitter colors.
2. Paint the vine that wraps around the wreath gold (or a color of your choice).
3. While acorns dry, trace out fall leaf shapes on felt, and cut out.
4. Secure the felt leaves & shapes to the wreath with hot glue.
5. Once acorns are dry, attach to the wreath with hot glue, around the "vine" wrapping around the wreath.
6. Hang up and enjoy!