Make your favorite garden visitor comfortable and they'll be back for many years to come!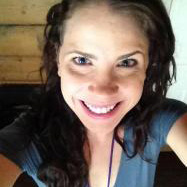 Katie Arnold
We know we're not alone every year as we wait for our favorite garden visitor, the hummingbird, to show up but did you know you don't need to leave it up to chance? Take a few of our tips and put them into play and you will greatly increase your chance of attracting hummingbirds to your garden this year.
Plant some of their favorite flowers and plants like coral bells, petunias and azaleas
Provide ample food, shelter and security
Have water features around your yard for entertainment
Keep feeders clean and full
Following these tips are sure to bring your favorite garden friend around year after year, as they have great memories and will remember that your garden was the place to be!
For more great tips and advice, check out the below video from P. Allen Smith and to make your own hummingbird feed, check out our recipe!