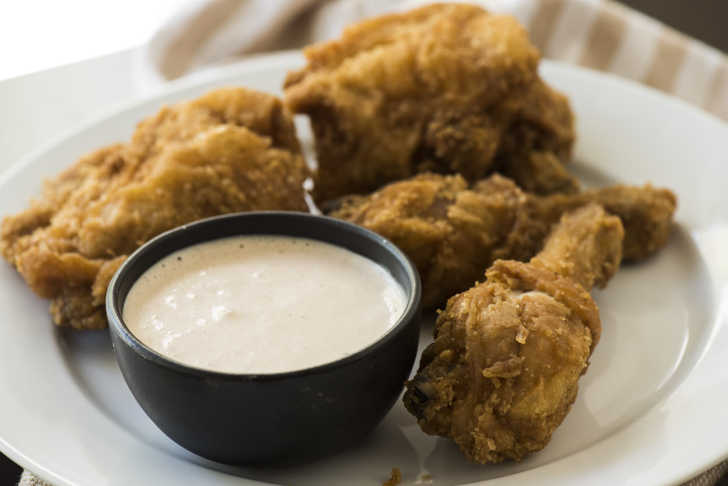 We all know and love a traditional, smoky, red barbecue sauce, but what if we told you there was another kind that was just as delicious and totally unique? That's right, we've got a white BBQ sauce for you that deserves to be praised, since it's creamy and full of flavor, making it the perfect match for any of your barbecue desires, be it a rack of ribs or some fried chicken.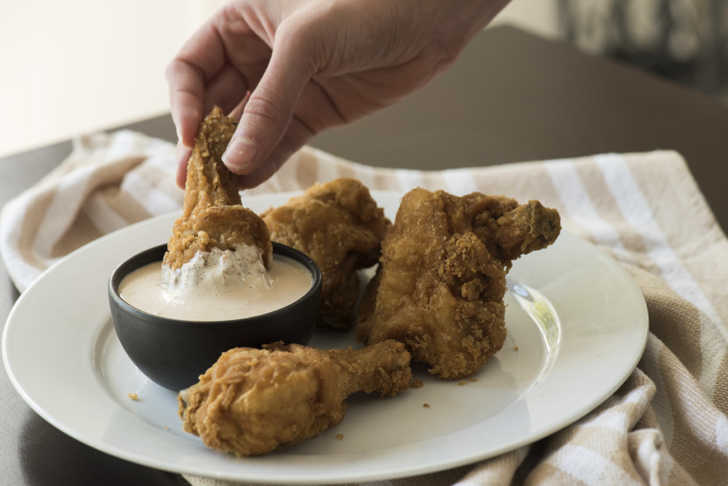 Full of pantry staples, this sauce only takes a couple minutes to make, then all it needs is to chill in the refrigerator so the flavors can all blend together. It's easy to make and delivers a serious punch in terms of the flavor it adds – it takes any dish to the next level!
White BBQ Sauce
Ingredients
1 1/2 cups mayonnaise
1/3 cup apple cider vinegar
1-2 tablespoons water
2 tablespoons lemon juice
2 teaspoons Dijon mustard
2 teaspoons hot sauce, or to taste
1 1/2 teaspoons Worcestershire sauce
1 1/2 teaspoons honey
1 teaspoon garlic powder
1 teaspoon onion powder
1 teaspoon kosher salt
3/4 teaspoon black pepper
Preparation
In a medium bowl, whisk together mayonnaise, vinegar, water, lemon juice, mustard, hot sauce, Worcestershire sauce and honey together until smooth.
Season with garlic powder, onion powder, salt and pepper.
Taste and adjust seasoning, if necessary.
Note: for a thicker sauce, add less water; for a thinner sauce, add more.
Refrigerate sauce for at least 1 hour, or overnight to let flavors blend.
Serve with your favorite barbecue dish and enjoy!
Recipe adapted from Rock Recipes