Do you recognize this block?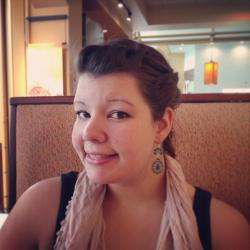 Jessica Griggs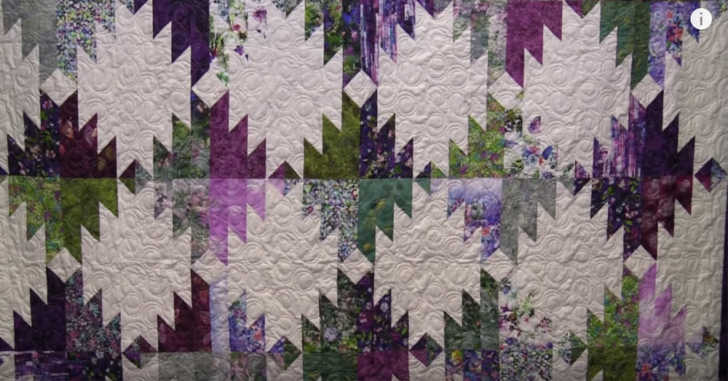 Do you recognize this gorgeous quilt block? It's actually a variation of the vintage, "Delectable Mountains" block! As you can see, the block makes an absolutely stunning quilt that anyone would be proud to show off!
The wonderful thing about the tutorial below is that Jenny from the Missouri Star Quilt Company shows us a much easier way to accomplish this block by using some beloved pre-cuts. So go ahead and grab a background color and a print set of fat quarters, and get to quilting with us!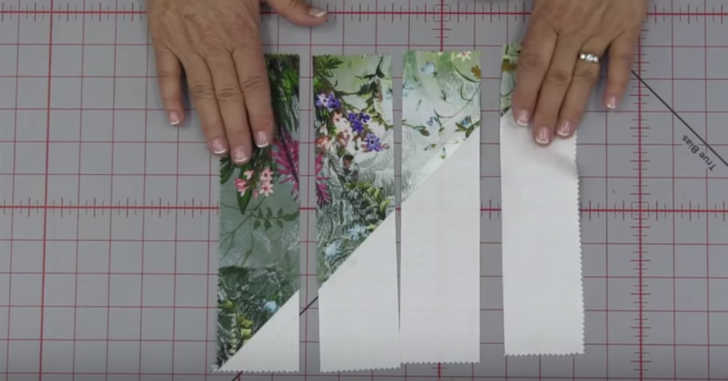 You won't believe how simple this block is to piece together. You'll start with a 10-inch square of your background color and a 10-inch square of your printed fabric. Then, line them up, right sides together, and draw a diagonal line from one corner to the other. Sew a quarter inch line on either side of the drawn line, and then cut on the line to reveal two half square triangles.
Next, you'll cut strips from each of the half square triangles and then turn each strip around and sew the block back together. It may sound a little complicated, but once you get the hang of cutting the strips, this quilt comes together in no time!