The ombre effect is so simple and festive!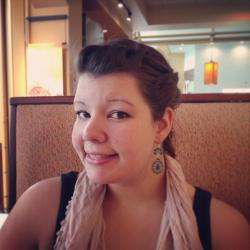 Jessica Griggs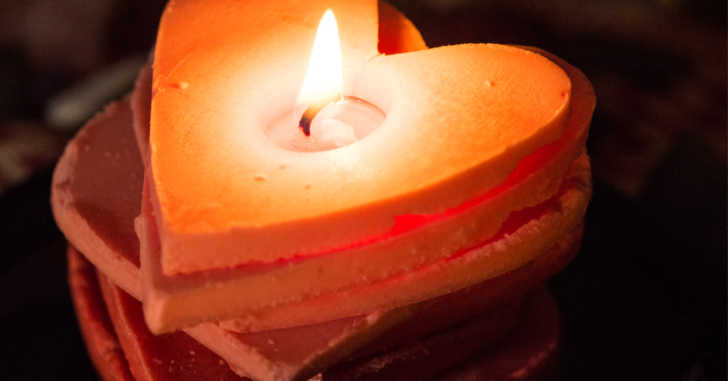 What's Valentine's Day without a few super cute candles? I think you'll agree, these stacked heart candles are absolutely adorable! They are fairly easy to make as long as you have time to wait while each layer cools down. These would've been much easier with a heart-shaped cookie cutter, but you can make your own custom size/shape if you decide to cut the design out yourself. This doesn't even have to be Valentine's Day specific, pick out a different color dye chip to start, and a new shape, and you can have a fun and unique candle all year! The ombre effect is so easy – just keep adding wax each layer. The wax will naturally lighten up. If you'd like a more dramatic gradient, don't add in as much of the leftover wax (with the dye) and opt for more plain white wax each time. You'll get the idea once you start! Get the full instructions below the video.
Supplies:
– Soy wax flakes
– Red dye chip
– Wicks
– Skewer/toothpick
– Cookie sheet
– Wax paper
– Heart shaped cookie cutters or a knife to cut out the shape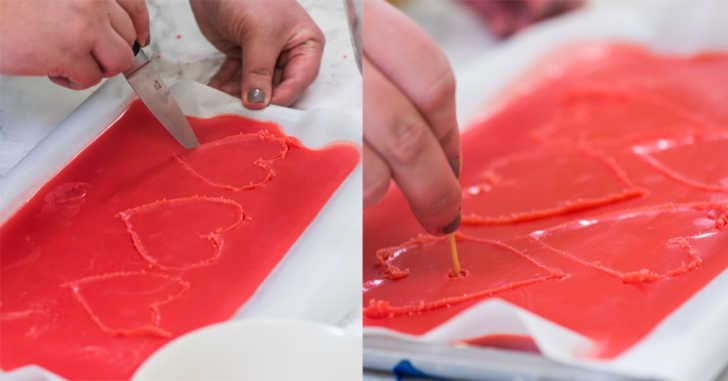 Directions:
1. Melt several cups of wax with a block of red wax dye, either in the microwave or in a double broiler set up.
2. Remove wax from heat, and let cool for a few minutes.
3. Meanwhile, roll out wax paper and place on cookie sheet. Put a few drops of essential oil on the wax paper.
4. Pour wax onto paper/cookie sheet, about 1 cm deep. Let cool enough till it changes color, but is still warm. Stamp hearts out of wax with the cookie cutters, and make a hole in about the middle of each heart with the skewer or toothpick.
5. Let wax cool completely, and carefully break hearts away from the hardened wax. Put remnants back into the the melting pot, and add more wax.
6. Melt wax, and repeat steps 2-5 several times. Since you're adding more wax each time, but no dye, the color should be getting lighter and lighter.
7. When everything is done, string your hearts on the wicks using the holes you poked in the center of each heart.