Wait till you see the secret room!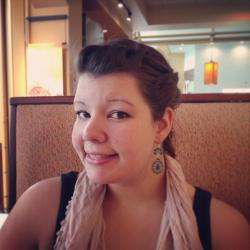 Jessica Griggs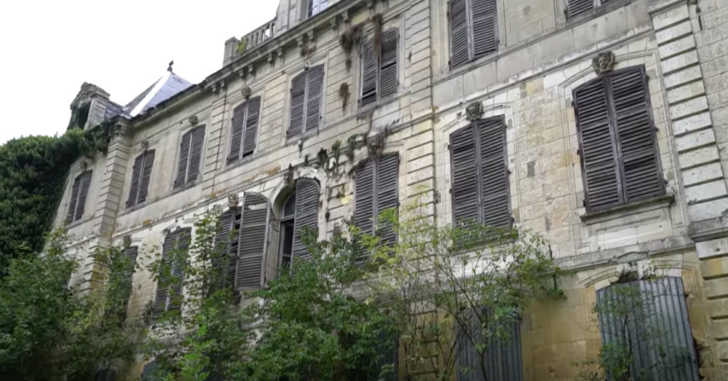 It's hard to imagine abandoning a place like this. While it's obvious just from the outside of the house that it's seen better days, we still see the bones of a strong structure, not to mention the stone molding around the doorways! It's clear that at one point this was a prestigious mansion.
There isn't much context for this house or how the people in the video below found it, but we think it's located somewhere in Europe. Let's get a closer look at what's inside!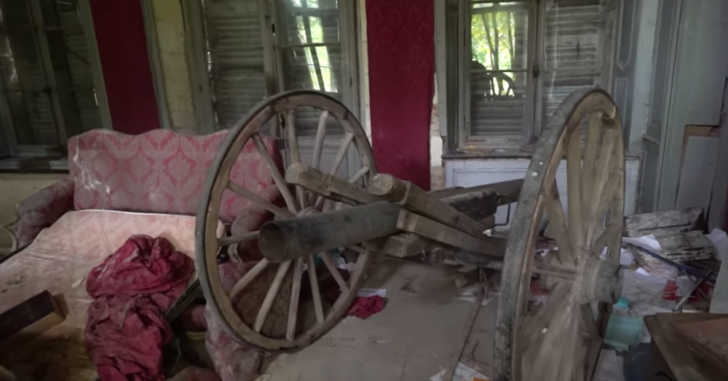 One of the first things found in the living room when they first walk in is what looks like a cannon! Or, at least the frame of a cannon. It makes you wonder how it got there in the first place, and what war it might have been from.
You can also see the bold red velvet drapes in the background, along with a beautiful antique couch.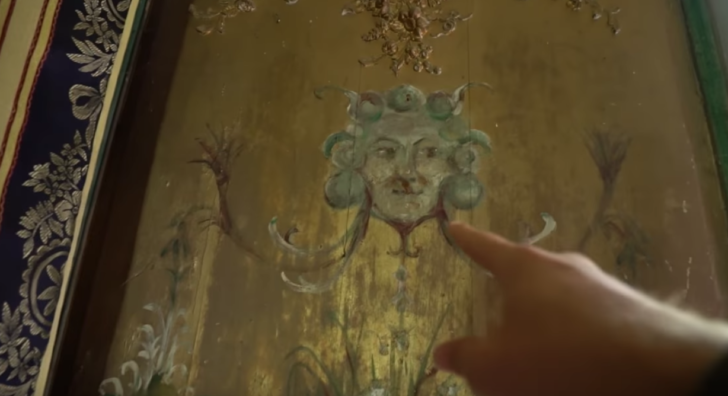 Another amazing feature that has mostly remained in tact around the mansion is the wall decor. A lot of the rooms have what appear to be hand painted wallpaper. There are plenty of other paintings around the house, including the large mural pictured below.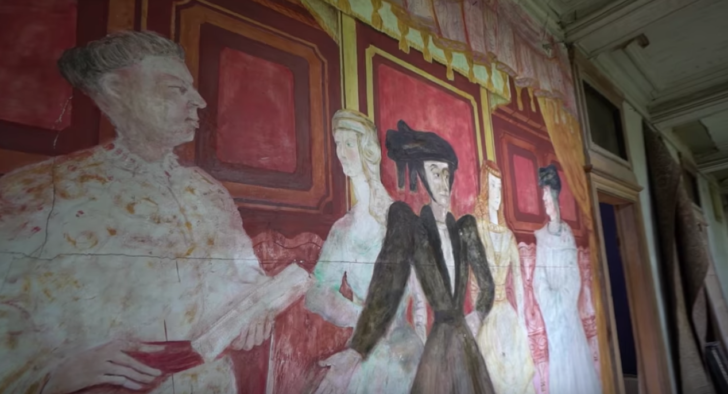 This mural takes up almost an entire hallway in the large, old mansion. It's incredible to think about all of the work that went into painting something like this! What do you think? Would you want a large mural painted in your home?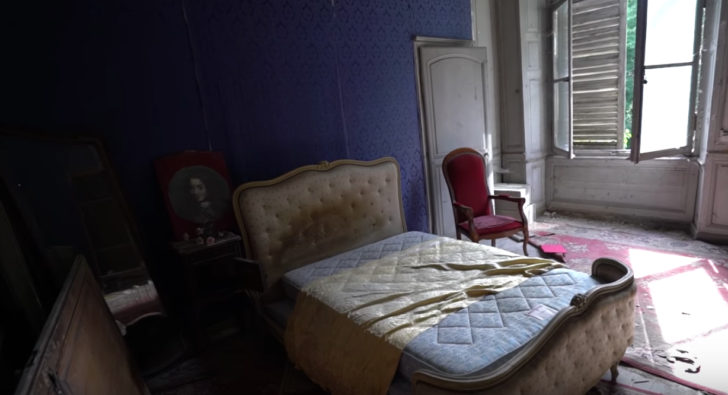 As you can see, not all of the rooms are completely trashed. This bedroom has amazing textured wall paper in a deep royal blue. The bed frame is absolutely stunning as well.
Go ahead and watch the video below for the full tour, and even get a glimpse of a hidden room!