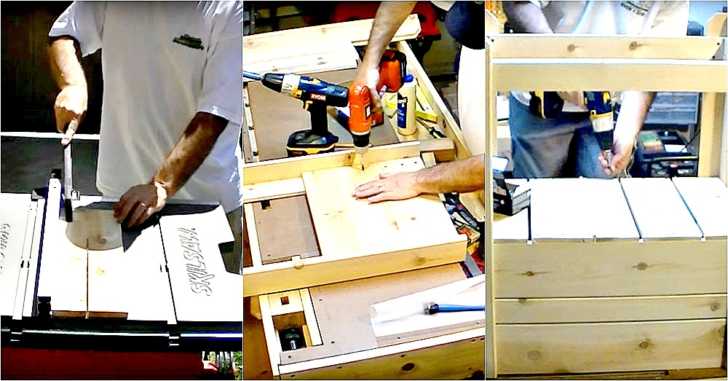 What is the one thing everyone always wants on a hot summer day? Refreshments of course! This project is a custom ice chest/cooler box to hold all of those refreshments. FunWithWoodworking takes us step by step as he build is own cool box.
Now you might be thinking why do I need to build a chest to put my cooler in? Great question, with an easy answer. The custom ice chest you build will be a focal point and not an eye sore like those typical cooler sitting on the ground.
After you have one built paint it with your favorite team logo or colors for the perfect tailgate accessory!