These would make great gift sets for the chef in the family!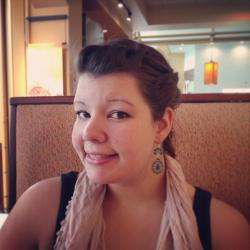 Jessica Griggs
Infused oils of all kinds have been around for a long time, but only recently the trend to do it yourself has started popping up all over the place! I love all of the variations on this list, from the savory roasted garlic and lime olive oil, to cinnamon oil, and even rose infused oil for a spa day. These would make great gift sets for the chef in the family! Go ahead and check out this list of our favorite oil recipes, and make sure to let us know which one is your favorite in the comments below!
Rosemary, Sage, & Thyme
Simply combine 3/4 cup extra virgin olive oil with a handful of fresh herbs in a small saucepan over medium heat, and simmer for 20 minutes. Strain out herbs, and pour into a clear glass container. Add a sprig of rosemary to the container, if you wish.
Lemon Olive Oil
Same as the herb infused recipe above, simply combine 3/4 cup of oil with the rinds of the lemon in a saucepan over medium heat and simmer for 20 minutes. Add more lemon rinds to the bottle to easier identify which oil is which!
Sicilian Infused Oil
Lemon thyme, oregano, chili peppers, and coriander seeds marinate in olive oil for 2 weeks to get this amazing infused oil straight from the old country!