It's good to have some simple projects up your sleeve for just the right occasion!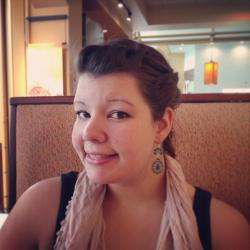 Jessica Griggs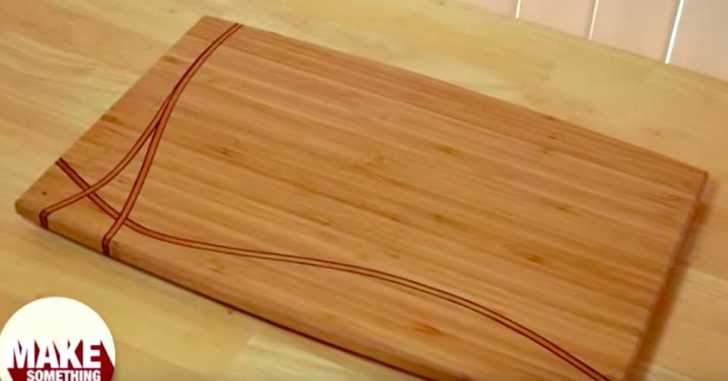 If you are looking for a new project to test your skills and have fun in your workshop, then this is just the project you've been looking for. Even better, it would make a great gift for anyone in your life who enjoys cooking or appreciates a well-made handcrafted piece of art made by you! David from Make Something takes you step-by-step through the process of making this beautiful wood cutting board with a decorative inlay in this video tutorial and I just know you are going to love how this project turns out.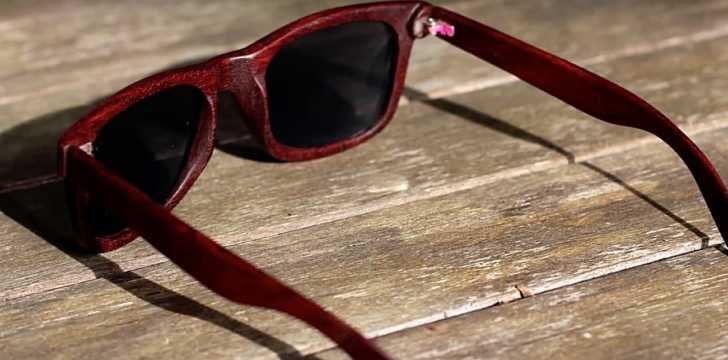 Now, this is just about the coolest DIY we've seen: homemade wooden sunglass frames. We love this craft for both how clever and stylish it turns out! It's fun to watch what a little creativity, combined with patience and clear woodworking skills, can come up with – in this case, a custom-made pair of wooden sunglasses. Alex Harris, in his video series "ThisWoodwork," offers an excellent tutorial, and showcases his legitimate woodworking ability. This is a great project for a creative person with access to the right tools and with sufficient woodworking abilities.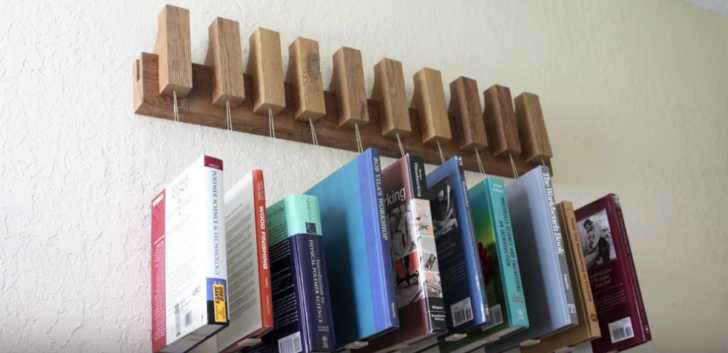 This minimal hanging bookshelf is such a fun project! It was inspired by a postcard a friend sent from Iceland. This design is both fun and functional. Sure, you could just build a regular bookshelf that could probably hold more books and take up less space, but this is a visually striking way to present your books! Plus, isn't it always fun to take on a new design challenge? Get the full tutorial here!