Which one will you make first?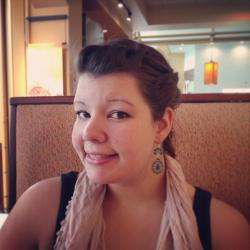 Jessica Griggs
There have been many tricks and tools in the wonderful world of quilting that have made life as a quilter sew very easy (pun totally intended). For example, the sewing machine. No more hand quilting, unless that's a thing you love and spend your time doing. For the rest of us, it leaves more time to design and piece and move on to the next project. Another wonderful thing for the quilting community is pre-cut fabrics. These come in the form of charm packs, jelly rolls, fat quarters, and other bundles. Pre-cuts are just that – a collection of complimentary fabrics that are cut to a specific size. Usually, it's 2 1/2″ strips, 2 1/2″ squares, 5″ squares, or 10″ squares. These are common dimensions used in most quilting patterns. It's easy to see the draw of using pre-cuts in a pattern wherever possible! Without further ado, here are our very favorite pre-cut projects just for you!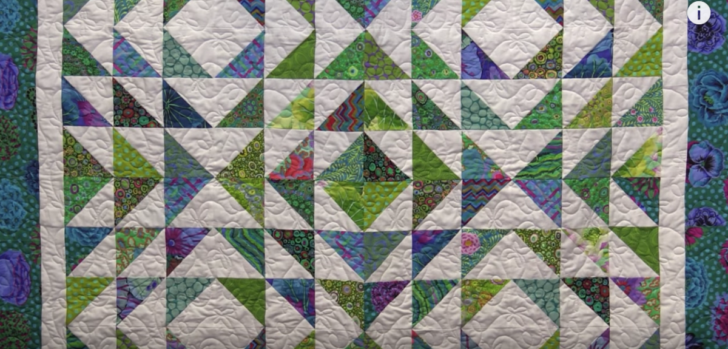 What would a Missouri Star Quilt Company video be without a few tips, tricks, and words of wisdom from Jenny? In this video, we learn a totally easy hack for making half square triangles from 10 inch pre-cuts. Plus, we get some of Jenny's thoughts on sewing. "It's all just practice! If I spend an hour sewing today, I'll be an hour better tomorrow!" See the full tutorial from the Missouri Star Quilt Company here!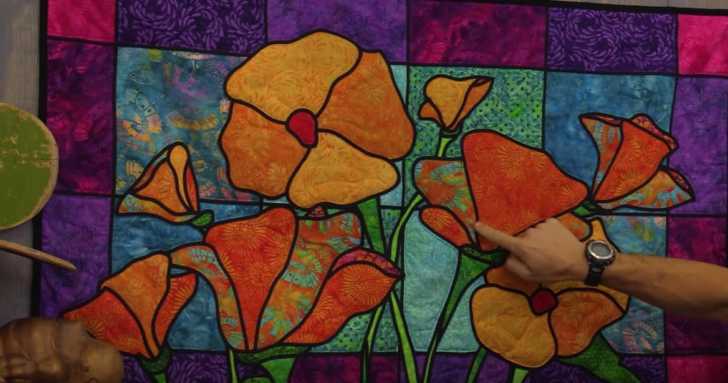 Have you ever worked on a stained glass quilt before? This is absolutely breath-taking! I love how this project turned out, and I can't wait to get started on one for myself! Rob from Man Sewing brings us another great tutorial loaded with tips and tricks to make this project quick and easy – even though it looks like you've spent years piecing and sewing everything together! Get the full tutorial here!