Whether you're a beginner or a well-seasoned knitter, there's something on here for you!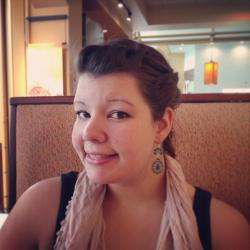 Jessica Griggs
Are you looking for a new knitting project? We've got a few of our favorites rounded up in this list! Whether you're a beginner or a well-seasoned knitter, there's something on here for you. From a 30-minute knit cowl to sling heel socks, these projects are meant to inspire and challenge! Go ahead and see what we have to offer in the list below!
Isn't this cowl just the cutest thing? It's perfect for those cold winter months ahead! I just love how this knitting project turned out – it looks so professional! While this project may look like it's only for advanced knitters, have no fear! If all you know how to do is a knit stitch, then this is absolutely a project you can do, too! Get the full tutorial here!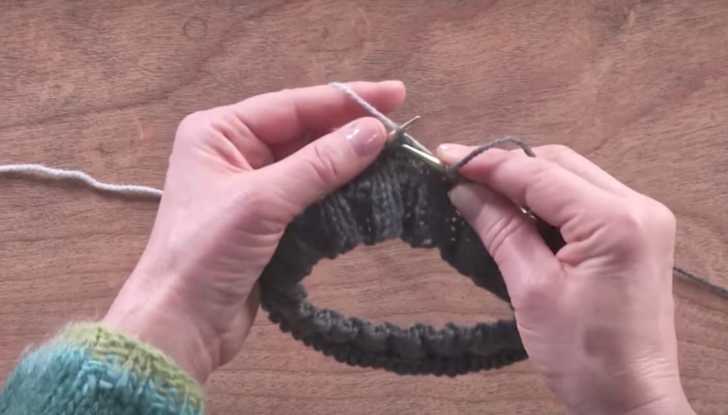 I'm an English knitter through and through (aka a "thrower"), despite my best efforts to try and knit in the continental style. Luckily for me, this video shows us how to introduce a secondary color into a pattern using the English style, as well as the continental style. It's all a matter of hand placement! See how to take your knitting to th next level in this tutorial!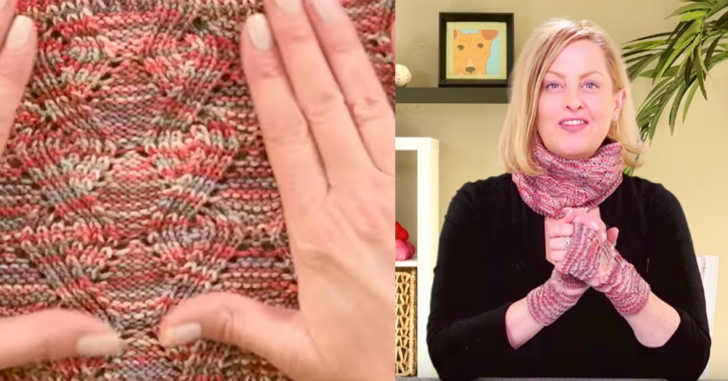 Are you ready for an intermediate knitting pattern? Yes, you are! I know you can do it. I always get intimidated by labels like, "intermediate," and, "advanced," but I've learned that if I just scratch out those labels and determine to complete one full repeat of the pattern at hand, I can pretty much do it all! This tutorial does a great job of walking us through every step of the way and really explaining each of the stitches we encounter in the pattern.
I love this beautiful knit afghan! Usually, I think of knitting as reserved for smaller projects like scarves, hats, and sweaters, but this knit afghan is super simple and actually works up pretty quickly since you're knitting with three strands of yarn at a time! Plus, you only need to now two stitches – the knit stitch and the purl stitch. That's it! Get the full tutorial here!