See our favorite ways to stay organized!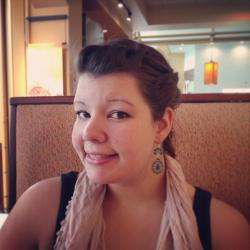 Jessica Griggs
Some of the most clever and fun crafting projects are the ones that help us stay neat and tidy in our other hobbies that we enjoy. In this list, you'll see some of our favorite ways to keep the sewing supplies well organized, and in some cases well hidden! Go ahead and check out these amazing sewing kit hacks, and let us know which one is your favorite in the comments below!
Hidden Teapot Sewing Kit
I love love love this idea! How perfect for pet owners! My cat is always getting into trouble when I pull out my sewing projects, this would be a great way to keep things hidden in plain sight!
Teacup Pincushion
Just in case you need a few teacups to go with your teapot sewing kit… these would make super cute gifts for friends!
Framed Pincushion
I am just loving this idea of making sewing accessories cute enough to keep around as decoration 24/7! And what a great way to reuse an old tea towel!
A Different Kind Of "Pincushion"
https://www.pinterest.com/pin/415034921886034687/
If you're tired of pincushoins, or for some reason don't have the neccessary supplies to make one, here is a really clever hack! How fun would it be to go to an antique shop and find the perfect vintage plate to use for this?