Go ahead and get inspired to try a few of these out with the kiddos tonight.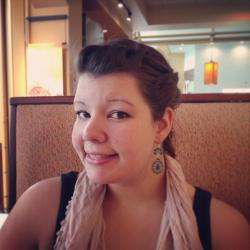 Jessica Griggs
Crystal Names
These are so cool! Use borax to "grow" crystal names. Love it!
Groovy Name Art
This is so simple, but so fun! I remember doodling something like this in my notebook at school. Why not make it into a piece of art to be celebrated?
Op Art Piece
This is such a neat way to teach kids about optical illusions and how the lines can move and play tricks with your eyes when you look closely. Warning: might cause migraines if hung all over your house!
Practice Makes Perfect
While this craft isn't centered around a name, it does teach the mechanics of cursive, while also repeating and creating a fun pattern!