What are some of the new books you're reading to the kiddos?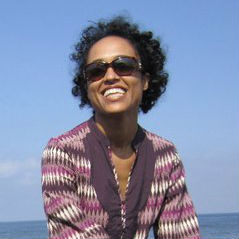 Sarah Cool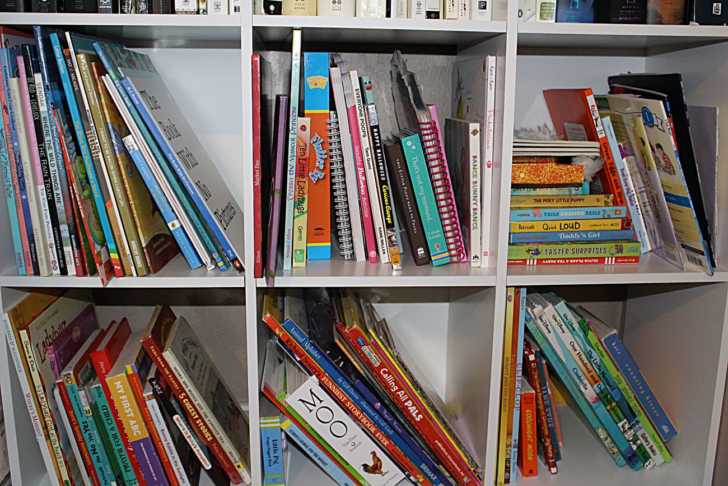 We love our classic storybooks, but a new generation of great "classics" are out there for us to enjoy. A great children's book has several qualities: words that are simple yet engaging, illustrations that are eye catching and imaginative, and a storyline that is fun…for both kids and adults. Some of our favorite books are not favorites because the kiddos love them, but because we – the big people – have fun reading them too! If you don't already have any of these 7 titles, head to your local library or bookstore and pick up a copy!
The Day the Crayons Quit, by Drew Deywalt, illustrated by Oliver Jeffers. Duncan arrives at school to find a pile of letters written to him from his crayons, all voicing different "issues" with how Duncan uses them. Yellow crayon and Orange crayon are in a fight over who is the real color of the sun; Green crayon is quite happy with his workload, but is caught in the middle of Yellow and Orange; Pink crayon wants to be used a little more frequently, and poor Beige crayon is, well, feeling a bit embarrassed about his condition. Clever, funny, and full of great illustrations, this book celebrates creativity and a little bit of conflict resolution.
Maps, By Aleksandra Mizielinska and Daniel Mizielinski. Maps are actually pretty fun, and although we can open an app on our smartphones to help guide our way, there is something that remains quite fascinating about studying a physical map. These maps are not only beautifully illustrated, but they are also full of interesting facts about each country, from food to art and culture. There is always something new to find and fun to learn!
Mother Goose Bruce, by Ryan T. Higgins. No, we didn't make an editorial mistake! A hungry bear finds himself unexpectedly and hilariously attached to a gaggle of baby geese. He wants to eat them but find himself unable to do so. What's a bear to do? This is a story about how an unusual little family comes together – a very fun story!
How To, written and illustrated by Julie Morstad. How kids develop and understand language is such a fascinating topic. So much of our language involves understanding an abstract concept, and as we grow and gain experience their meaning becomes part of our common knowledge. This story explores the often puzzling phrases we say to kids and how their little minds grapple with understanding language and how it is used on a daily basis.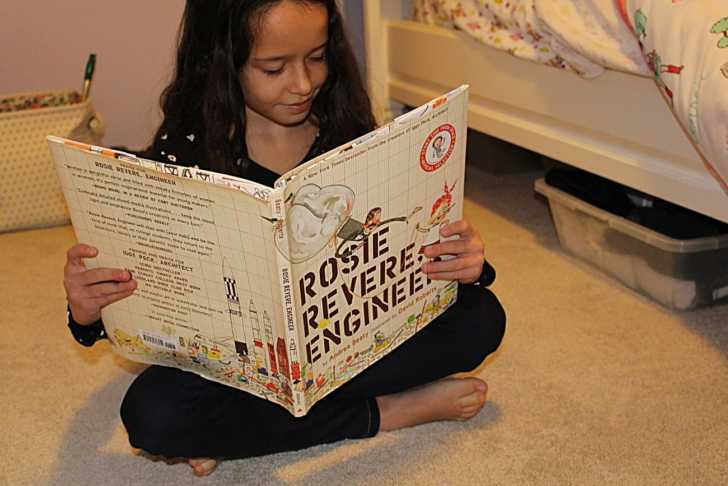 Rosie Revere, Engineer, by Andrea Beaty, illustrated by David Roberts. Little Rosie loves to invent things and has set her sights on one really big goal. She's almost ready to quit inventing all together, until her Great Aunt Rosie arrives to give her the little boost of confidence little Rosie needs to continue on with her dreams. This is a simple story that empowers young girls to be smart, creative, and adventurous.
The Book With No Pictures, by B.J. Novak. Yes, a book with no pictures has captivated young audiences, and when you read this book you'll understand why. B.J. Novak has found a delightfully clever way to make a book with no pictures outrageously entertaining. The book isn't entirely without "illustration" as the actual text itself becomes an animated feature of the story. Get ready to laugh out loud and get a little silly.
Have You Seen My Dragon, written and illustrated by Steve Light. Two things are fun about this one: the story of a little boy searching New York City for his missing dragon; second, the contrast of color and black and white found in the book's illustrations. The busy outlines in black and white help to single out colorful moments in the story. This is a great adventure!