6 Tips to Get Kids Gardening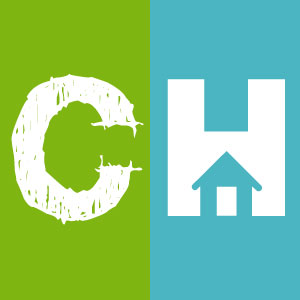 Crafty House
In an age where kids are bombarded by screens, a few moments with soil cupped between small hands can make a huge difference. Nature is a sort of antidote for the generation that was born into a world of technology. Plants require patience. They require physical activity and hours spent out in fresh air. With time and dedication, children literally see (and taste!) the fruits of their labors. Gardens teach us to connect with the world around us, even the smallest things: a bird singing, a stem sprouting up, a bee pollinating a flower.
Your backyard is an outdoor classroom. Involving kids in garden activities gives them a sense of responsibility for living things, and instills pride when they witness their plants in bloom. What's more, it's an activity that brings family members together, creating memories that last long after the petals start to wilt.
Here are some tips to get kids involved in gardening:
Start small. Aim for about 6-10 feet of garden space. Even a forgotten sandbox can be converted into a fabulous starter plot. Make sure plants are easily accessible (no more than two feet of stretching to get to them) and that you've got a small path around the garden bed, so little feet donít trample on it. Choose just a few plant varieties to start out.
Pick the right plants.Grow plants them from seed, and make sure they're kid-approved.The best plants for kids are simple to grow, mature quickly, and are fun to harvest! Some excellent fruits and veggies include strawberries, pumpkins, cherry tomatoes, and lettuce. Flower lovers should try marigolds, zinnias, sunflowers and morning glories.
Choose kid-friendly tools. That doesn't mean plastic toy ones. Most garden supply centers and manufacturers carry tools that are specially sized for kids. Make sure kids know how to use their tools properly, and never leave sharp tools with their 'working sides' up.
Do 'chores' together. Get your kids involved in watering, weeding and harvesting plants in the garden. What may seem a tedious task turns can turn into a game and/or a learning opportunity for you and your children.
Try containers. No backyard to work with? Kids can experience the beauty of nature by planting a container garden. Stick a flowerpot or box on a windowsill or the stairwell, and you'll see that garden discovery can happen in the middle of a bustling city.
Don't be a perfectionist. Spilled seeds or mulch are harmless in the big picture, and a couple extra drops of water usually won't make or break a garden. Focus on teaching your kids the things that matter most.