5 Quilt Supplies You Didn't Think You'd Need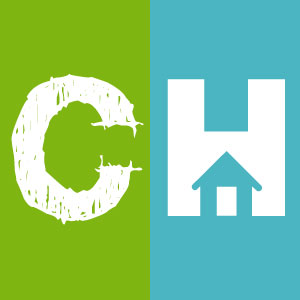 Crafty House
You've already grabbed the fabric, thread, and scissors – but what about those helpful quilting supplies that aren't so obvious? Once you've got the basics, consider getting these items – many of which you might not have considered.
The nice thing about some of these items is that you probably already have them at home – just didn't think they'd come in handy when making a quilt! Read below to see the additional items that come in handy when quilting.
TweezersYou might have a pair of these in the medicine cabinet, but grab a second pair to keep with your quilting supplies. As DreamWeaver's Quilts explains, tweezers can be really handy when you need to hold short thread tails or thread machine needles. If there is thread or lint stuck somewhere that you can't reach, tweezers can save the day.
GlovesEspecially if you're doing machine quilting, gloves could be very helpful. They are designed to help you get a better grip on the quilt top, and special machine quilting gloves are typically sold at craft stores so they are easy to find. They are very lightweight and soft, and — as The Free Motion Quilting Project explains — your hands and wrists won't be tightly gripping the quilt so much and will likely be able to quilt for longer (or just won't be as achy).
Fabric Glue StickPile O' Fabric offers this helpful hint in its massive list of quilting supplies, suggesting that the glue stick is great for quick fixes when something just won't stay in place. Some use glue sticks when basting quilts, using appliques, or precision piecing ñ just make sure to put the glue in the seam allowance, as suggested by Craftsy, if you're worried the glue will get on your needle.
Gypsy GripperThis is a special tool designed to keep rulers in place while you're trying to measure and cut fabric. There are two suction cups on either side that keep everything from moving, plus a handle that is quite comfortable. You probably regularly use a rotary cutter, so this tool is a great asset when trying to keep the fabric from moving.
Freezer Paper and SandpaperNot just for the kitchen or garage anymore, both of these papers can be helpful when quilting. Sandpaper is a great tool for keeping fabric in place while you're tracing an applique, while freezer paper is great for tracing. Click here for a helpful explanation of exactly how to use freezer paper when quilting, courtesy of Craftsy.
They might not be obvious quilting tools, but supplies like these can be very helpful when crafting a project. And, they prove that thinking creatively can lead to some ingenious solutions for quilting problems.
What are some of the unexpected supplies that have helped with your quilting?