Get a high-end look even on a low-end budget!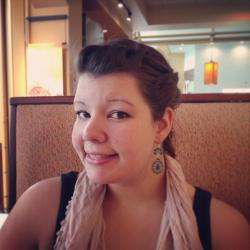 Jessica Griggs
If you're anything like me, you could spend hours walking around a furniture store building a mental shopping list of things to get, or maybe you have a pinterest board full of awesome home makeover ideas that you can't wait to tackle, only to check your bank account and remember you don't have the budget for any of those things! This list is perfect for those of us with high-end tastes on a low-end budget. In fact, all of these ideas use one thing to transform furniture and spaces within your house: contact paper! That's right, you'll be amazed at what contact paper can do. Check it out!
File Cabinet Makeover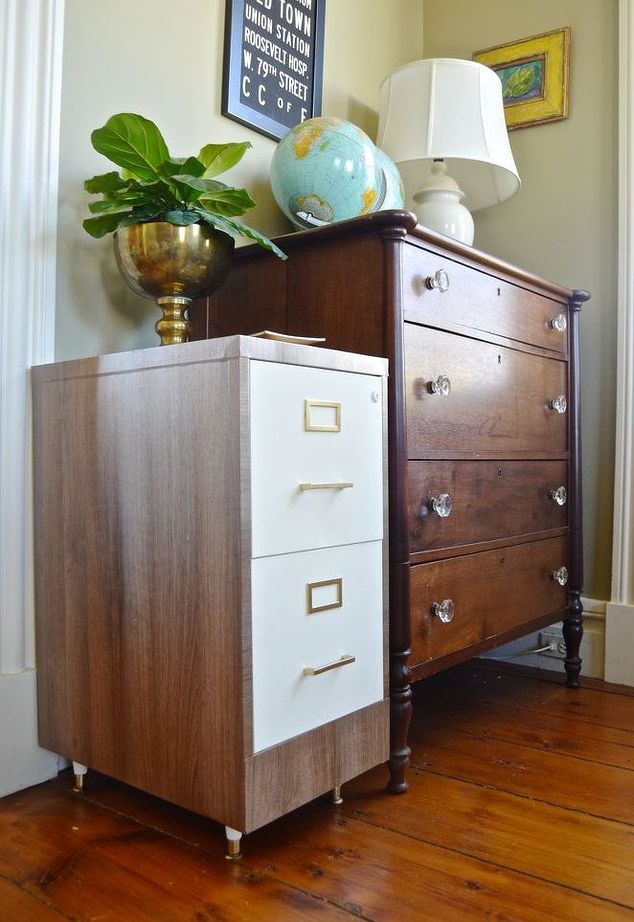 Would you ever believe a filing cabinet could make such a chic piece of furniture? These metal filing cabinets show up all over the place – yard sales, thrift stores, liquidation sales when offices move or go out of business. You can find them for super cheap, usually $5-$20, depending on the contition they are in. With a little TLC, some new fixtures, and a roll of contact paper, you can turn any bland file cabinet into an adorable piece of furniture! Get more info here!
Side Table Makeover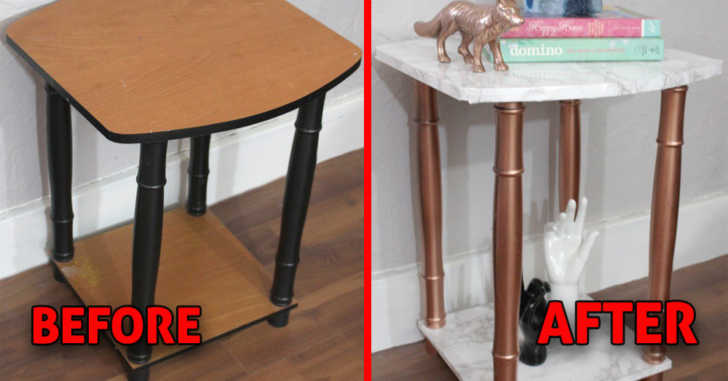 Who doesn't want a rose gold table with a marble top? This is gorgeous! Would you believe that it started out as a $2 thrift store find? Amazing! The secret to this project was some heavy duty spray paint and of course, some marbled contact paper. This actually looks like such an easy project, I can't wait to go looking for my new table to makeover! Get the full instructions here.