We're celebrating all the things we love this season – including quilting!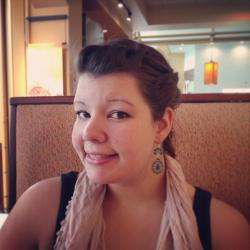 Jessica Griggs
Hearts & Letters Quilt Block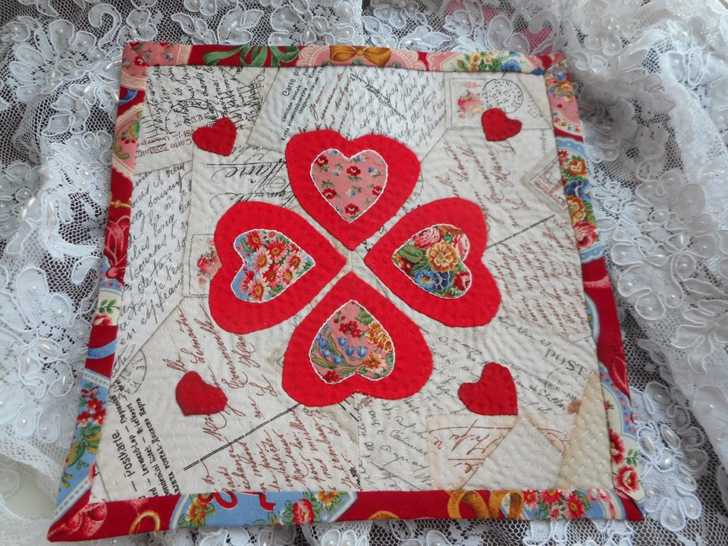 From the amazing Darla Kavanaugh. Love this look!
Mom's Memory Quilt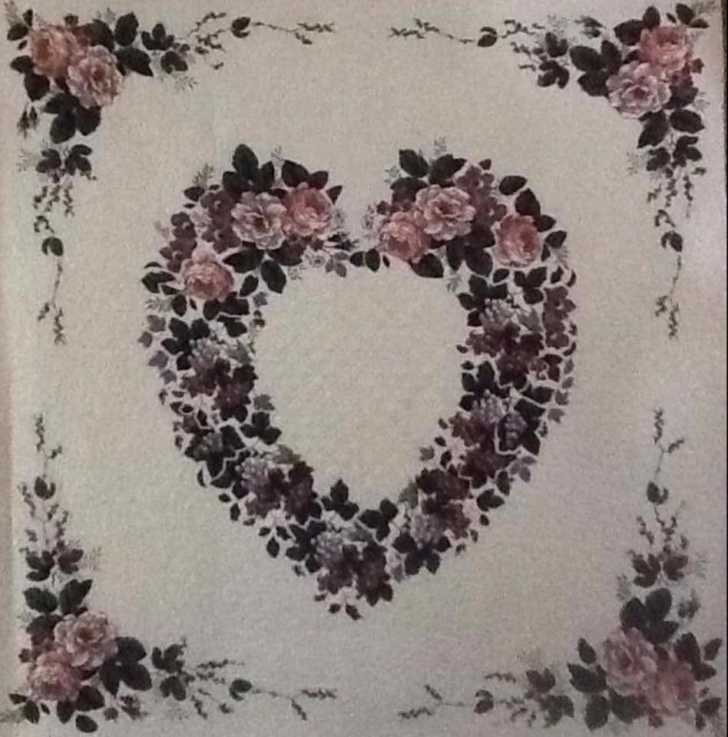 Libby Dutcher Bennett shared this very special quilt with us. "One of the last quilts my mom made before she passed away. She won a ribbon for it at a quilt show and then had a picture of this quilt published in the 1997 Quilt Art Calendar for the month of February."
Diagonal Hearts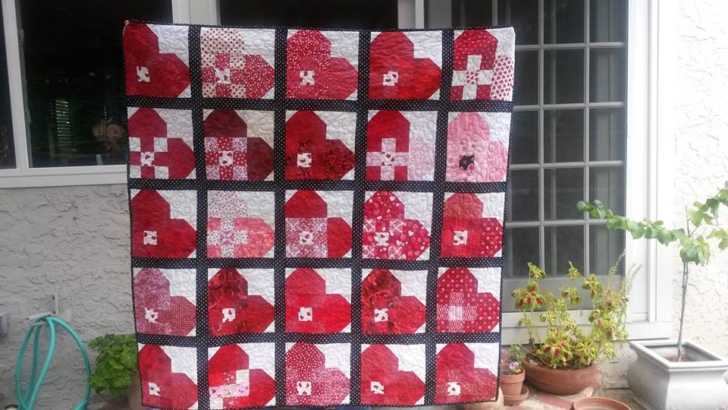 This lovely quilt comes from the talented Lynn Russell Galindo. Thanks for sharing!
Musical Hearts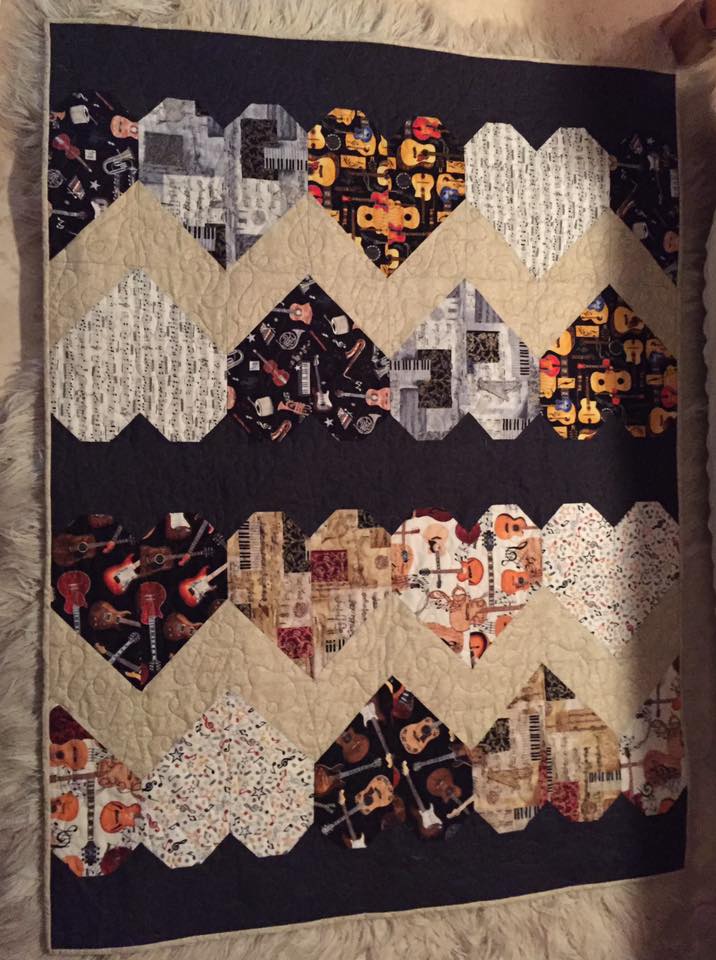 From the talented Kimberlee Phillips Philosophos: Made this for a wonderful friends that love music.
As always, thanks for sharing! We love seeing what you're working on. Stay tuned to see if your quilt will be featured in our next article!