Get out of your crochet rut with these cute ideas!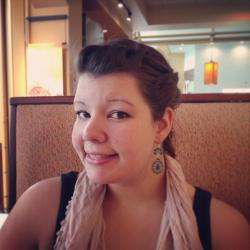 Jessica Griggs
Everone has their go-to baby blanket for baby showers but sometimes you just want a fun new project to work on! I personally have four friends who are pregnant right now, and I don't think I can handle making the same blanket four times! Plus, everyone wants something unique for their little bundle of joy. Never fear, Jayda in Stitches is here with some super fun and creative ideas for crochet baby gifts! This video includes several kinds of baby booties, a cute little jacket, hats, rattles, stuffed toys, and of course – a few new blanket patterns to try.
If you have a lot of time on your hands (or if you actually plan ahead for your projects instead of waiting till the week before the baby shower like I usually do), you can coordinate colors and make cute little sets of gifts. Matching hat, booties, jacket, and blanket. Or a matching blanket and pillow. How cute! I may just have to up my game and get cracking on a few of these ideas sooner rather than later. Let us know which crochet idea is your favorite!