It's never too late to pick up a few new tricks of the trade!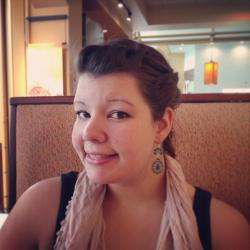 Jessica Griggs
These are some amazing knitting tips for every level of knitting! If you're just starting out, this is a great video to watch and share with friends so you can learn some basic tips that will make your first few knitting projects so much easier! And, if you're an experienced knitter, there are a few cool tricks in here for you too.
For example, have you ever heard of the "pencil grip" as a technique for holding your knitting needles? I hadn't heard of it before today, and I love it! I can't wait to try out these new skills on my next knitting project. Speaking of which, if you're in the market for a great first knitting project, check out this infinity scarf tutorial that teaches casting on, knit and purl, as well as casting on. What are you waiting for? Let's get knitting!