These are so clever!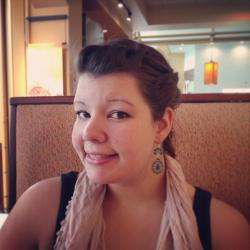 Jessica Griggs
Father's Day is just around the corner! While handmade gifts and cards are a staple of this holiday, I think we can all agree, the standard hand print with an obligatory, "Best Dad Ever," message has been done a few times before. Get the kiddos together and look through this list of 10 super awesome handmade cards that dad will actually want to show off around the office. These are so clever!
Star Wars Prints
Okay, so this one is still a hand print, but it's galaxies better than your plain boring blue stamped hand. Perfect for the Star Wars nerd dad out there!
Tie Cards
Fashionable and functional? Okay, maybe dad won't actually wear this into the office, but you have to admit, it's pretty cute!
Shirt & Tie
What a fun twist on a traditional card! This would be such a fun project for the older kids to work on with the oragami tie.
Super Hero Prints
Another foot & hand print card, but this one is admitedly a little more thematic. How cute!
Monster's Inc
Cute! This is another quick and easy hand and footprint card. Perfect for last minute gifts!