Save time, money and energy with these gardening hacks!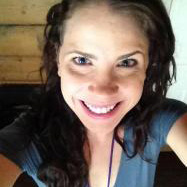 Katie Arnold
As much as we love gardening, we are always on a mission to grow the harvest in our garden without needing to spend countless hours from each day digging in the dirt. When we find a good tip, trick or hack, you better believe we put it to the test to make sure it is as useful to us as is being claimed.
In today's video from LittleThingsVideo, we are excited to learn and share 10 new and easy gardening tricks that we are sure are going to help you in your journey to a bountiful, delicious and beautiful garden!
Do you have other gardening tips, tricks or hacks that were not covered? Be sure to share with us!
Looking for a way to save a little water when it comes to watering your garden? Start by making your own rain barrel!