Easter is right around the corner, and we're gearing up for all things spring!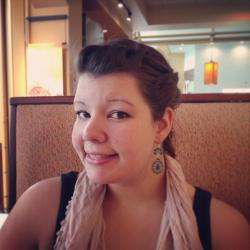 Jessica Griggs
Peeps Flower Arrangement
This fun idea is so simple! Just a glass vase, some glass stones, fake flowers of your choosing, and peeps!
String Eggs
I love this idea! I've tried these paper mache type projects for decorative fillers, and they really are as easy as they look. Go ahead and give them a try!
Decoupage Bunny
How cute is this? I love that it's subtle and chic enough to be a general springtime decoration, and not just an Easter decoration!
Button Egg
For anyone with a drawer full of buttons, this is the craft for you! I love that this could be a cute and bright craft, like the one pictured, or a fun and eclectic craft depending on the buttons you use.