Spend less, say more with these thoughtful DIY gift ideas!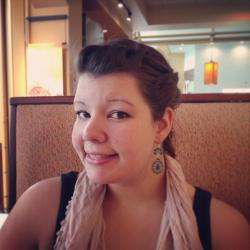 Jessica Griggs
Valentine's Day is a shockingly expensive holiday! Between the chocolates, roses, shipping and handling, expensive dinners, and jewelry, Valentine's Day is the 3rd most expensive holiday in the US. Whew! This year, my husband and I are foregoing the typical expensive night out with the obligatory exchange of gifts and opting for a handmade holiday. Here are some of my favorite ideas so far!
Stack The Deck
How cute! I already have everything on hand to make this. Plus, it could double as a fun night of playing cards around a candle-lit table!
Sweet Snacks
Don't overthink this. Food is always an option.
Love Grows Here
Cheesy? Maybe. Adorable? Definitely. Is anyone else thinking about How To Lose A Guy In 10 Days? "Not the love fern, Benny!"