These garden decor ideas are so unique!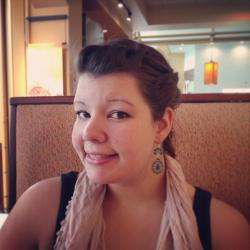 Jessica Griggs
If you're anything like me, half the fun of gardening is in creating a beautiful space. While I love the challenge of nursing certain plants back to health, or the practicality or harvesting food from other plants, sometimes it's just nice to have a fun piece of decor while you're working away in the garden! And what better material to use than those old tools collecting rust out in the shed? Maybe you're not a gardener, but you know one who would love these crafts. Be sure to share this with them, or better yet, make one of these crafts and give it to them as a nice surprise.
Owl From Shovel and Rake
Adorable! This little guy is the friendliest scarecrow around! He may not be the best for actually deterring birds from your garden, but he sure is cute.
Mosaic Tools
What a great way to put those old tools to use! This is such a great idea, and I bet these would look great with a matching stepping stone in the garden!
Tools As Planters
The ultimate garden tool recycling project – turning old tools into new planters! I love this idea, and I can't wait to try it out come spring!