These ideas are total game changers!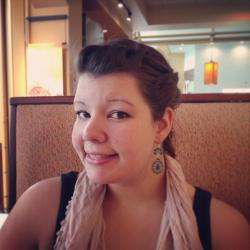 Jessica Griggs
Measuring Cup Organization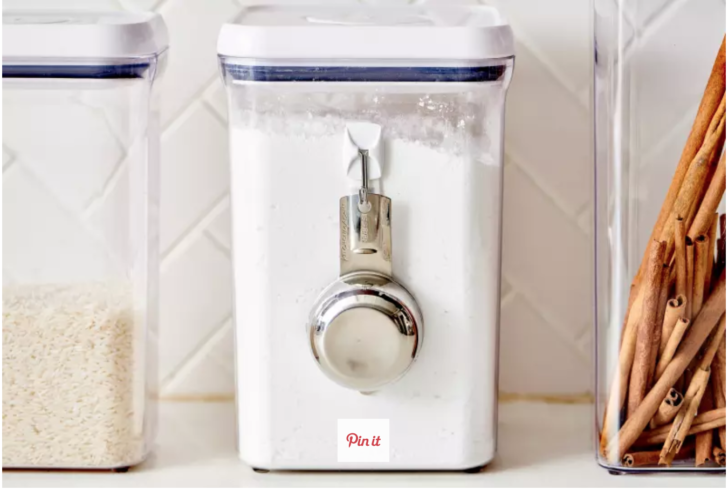 Another game changing idea! If you put your dry goods in storage containers for easy access, this is the next step in making your kitchen easy to work with. If you keep oatmeal on the counter, put a little half cup measuring cup with it so you don't even have to think about it in the morning.
Spice Pack Organizer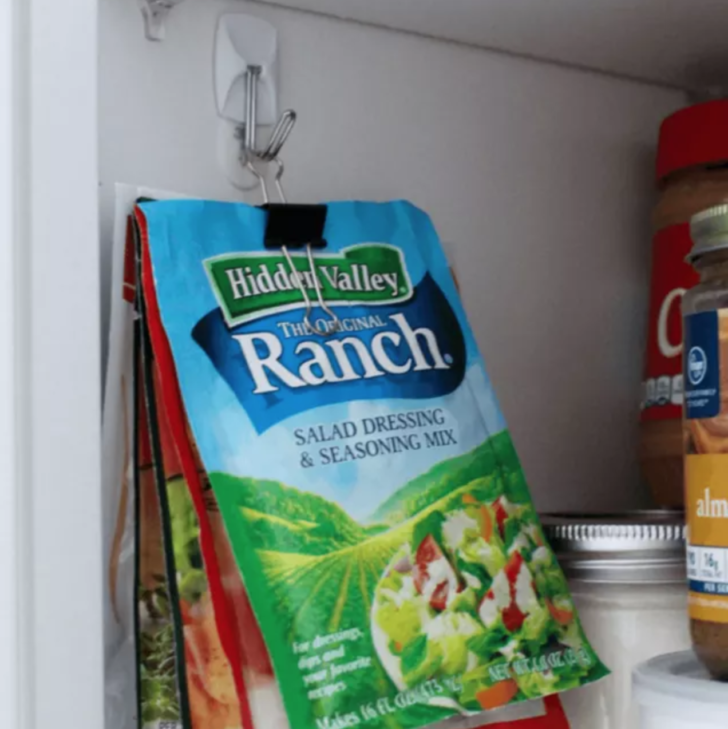 This is such a great little tip for organizing all of those little packets of spices and sauces. Whether it's ranch, gravy, or taco seasoning, those little envelopes tend to fall into the cracks and get lost in the cupboard. Well, no more!
Lid Storage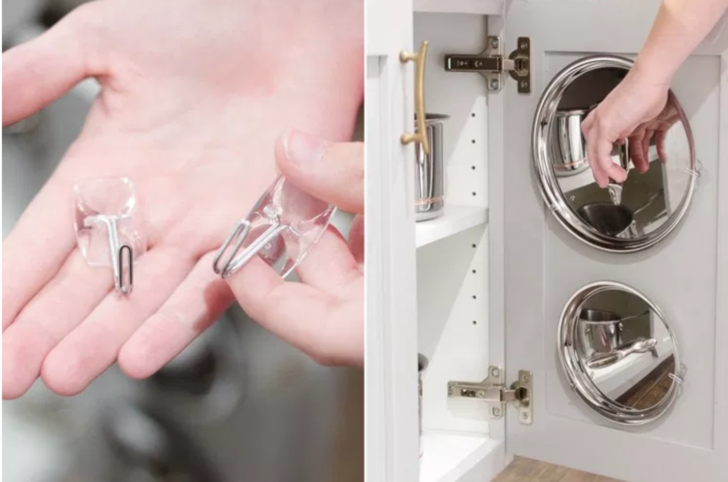 Lids can be one of the most frustrating things to put away! If you hang your pots, then you can't store them with the lids. If you keep your pots in the cupboard but want to stack them together to save space, then you can't store them with the lids on. So where do you put the lids? This is such a great solution!
Keep Trash Bags In Place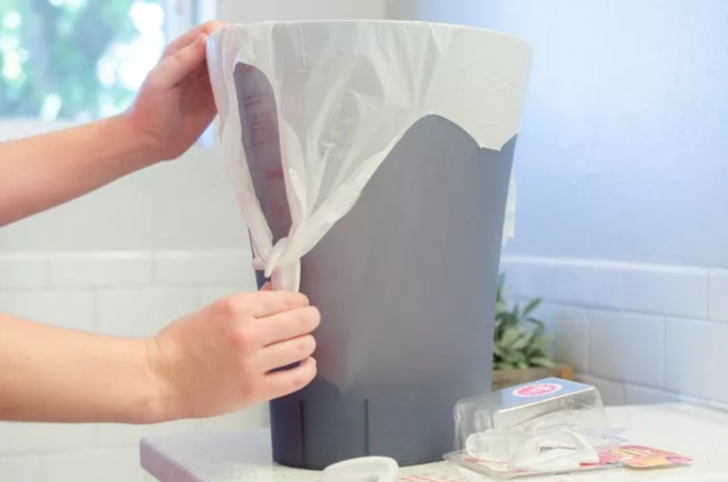 There's nothing worse than going to tak out the garbage, only to realize the bag fell into the trashcan and there's trash outside of the bag. Gross! As if we need another reason to not want to take the trash out. This brilliant solution ensures the garbage bag stays in place until you're ready to take it out!
Easy Kitchen Organization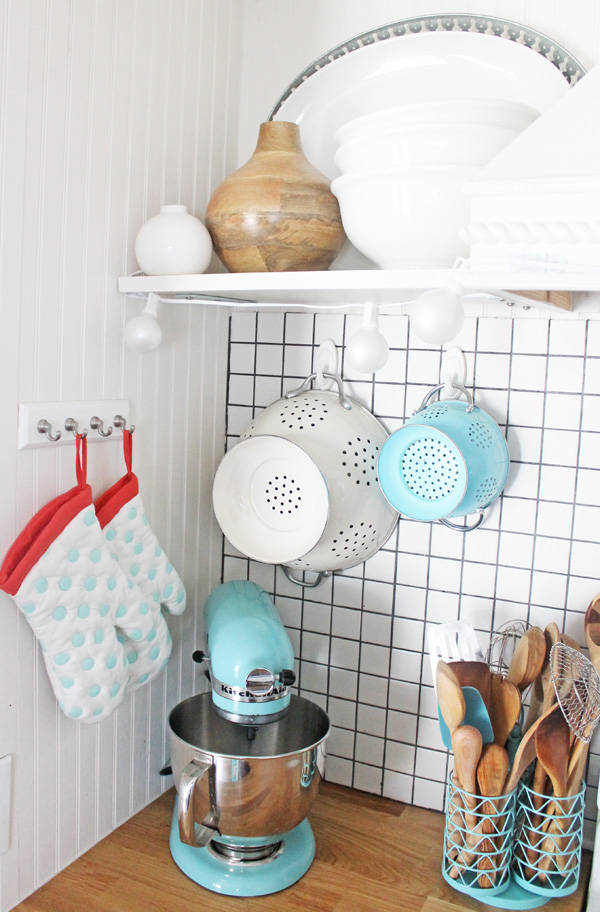 If you have limited space in your kitchen, then you know that organization and making the most of all surfaces is key. By hanging things like strainers and oven mits, you free up cupboard and drawer space, while also creating a fun look for your kitchen space!